Time to honour the sacred ritual of the aperitif. Come for a drink, stay for the view. This is a haven of charm for interior-design aficionados and good-time lovers.
After a day spent under the sun or along the Cinque Terre, Le Colonne's historic bar will transport you into the night with classic drinks and whimsical sounds.
The bar's counter was made with altar panels in a colour that sets the tone for the surrounding décor, while the columns that give the bar its name are a feature of the terrace area with white wrought-iron tables and chairs.
Open from 17:30, June to September, Le Colonne invites you to relive your memories as you look across the Tigullio Bay, from the headland of Punta Mesco along to Sestri Levante, Chiavari, Zoagli, and Rapallo.
Aperitif and cocktails.
Chic.
Views across Tigullio Bay.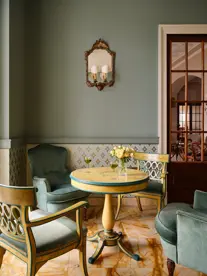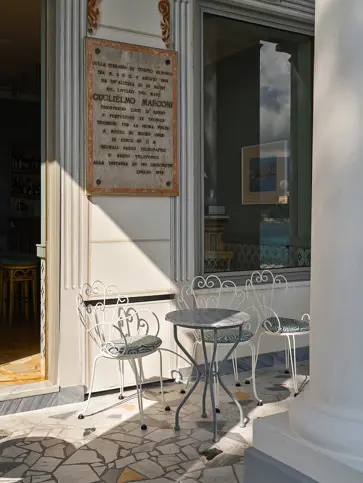 The start of a good evening.