This is life as it should be. From your first sip of soda on the terrace. To fresh peaches on the beach. Come, let us show you our world.
Seawater pool
Our beating heart
With its 1970s curves, loungers, umbrellas and terry towels, our seawater pool is Estate Italiana at its best and brightest. Open 09:00-19:00 from mid-April to mid-October, the pool sits at the bottom of vegetation-laced cliffs and is surrounded by a garden of oleanders and protective pine trees. The Berceau's shady pergola provides respite from the sun's stare, while cocktails and summer lunches can be taken throughout the day.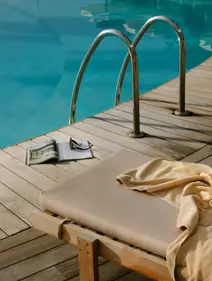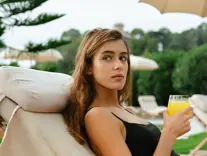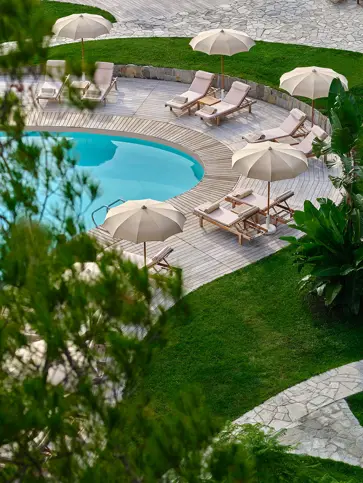 Summer dips and afternoon kips.
Pristine gardens
Space to wander
Our private garden sweeps around the hotel from our terrace to the lower slopes of Mount Portofino. Native trees - including palms, olives, maritime pines and cedars of Lebanon – rise over the shrubs and the flowering hydrangeas, irises and rockery plants. Our Sentimental Walk leads you from the century-old red camellia bushes to the highest point of the estate where you can look out over the Gulf of Tigullio and Ligurian Sea.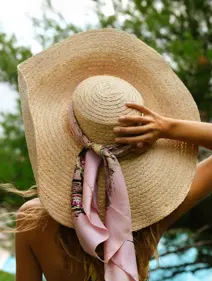 Historic beach
Bagni Miramare - Santa's largest private beach
Blue-and-white striped umbrellas, bronzed bodies and perfectly linear loungers can only mean one thing: it's time for the beach. Famous throughout the Riviera from Rapallo to Portofino, Bagni Miramare sits directly in front of the hotel. Hotel guests can access the beach for free and receive a lounger, umbrella and towel. Spaces are allocated daily on a first come, first served basis (advanced booking is possible for €50 per person per day).
For more info, email [email protected].
Here we redefine the Italian art of living well. Abundant but revitalising. Serene but vibrant. Slow moments with rich connections.
Wellbeing on the Riviera
Replenish energy, ease tension, and settle into your stay at Miramare's e'SPA'ce. An array of beauty rituals for face and body, and dedicated aesthetic options for individuals and couples, are shaped by natural materials to soothe and unwind.
Looking to get active? A newly built Fitness Centre offers the latest kit and classes. Run, lift and stretch with equipment from Xenios USA, Concept2, and Air Runner. Or join pilates, body sculpting or swim lessons.
Get in touch
e'SPA'ce is open every day, 09:00 - 19:30, to guests and non-guests.
The gym is open every day, 07:30-19:30.
For more information, email [email protected].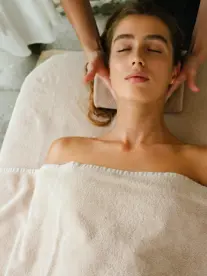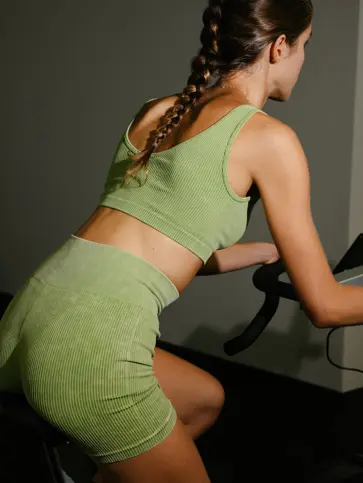 A state of unburdened bliss.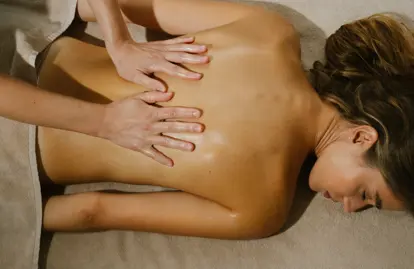 Live a little more
Italian every day.