Banquets, presentations, conferences
This Isn't Business
as Usual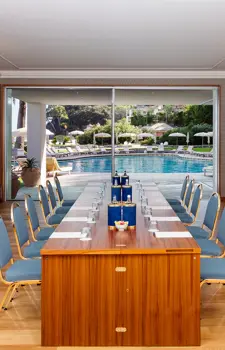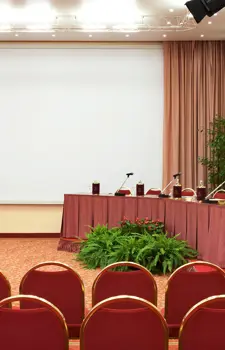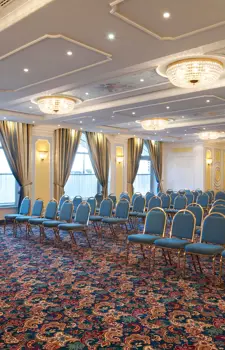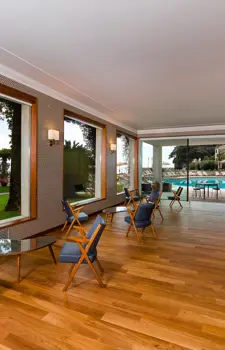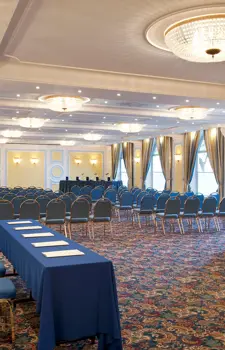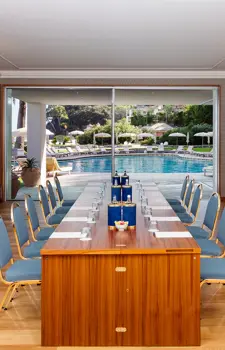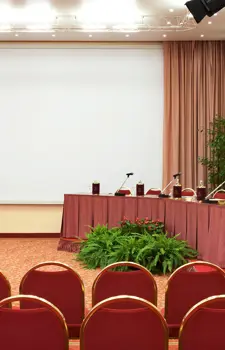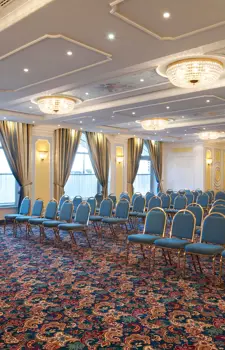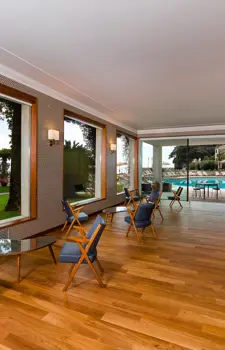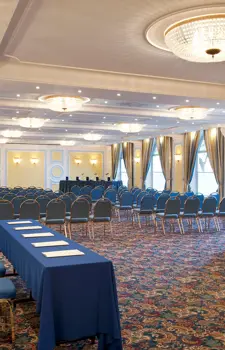 Business gets a taste of la dolce vita, with sea views and the Italian way of life bringing calm and creativity to meetings, launches and lunches.
Meet you by the sea
Easily reached by all means of transport, Grand Hotel Miramare's versatile spaces allow for unique and unmissable events. From exhibitions and conventions, to banquets and presentations. Three large meeting rooms are available: Shangri-la, Portofino, and Veranda Marconi. All three offer differing views over the Ligurian coast and nature, allowing guests and attendees to enjoy an elegant and laid-back atmosphere.
Get in touch
For more information, or to begin planning, please contact [email protected].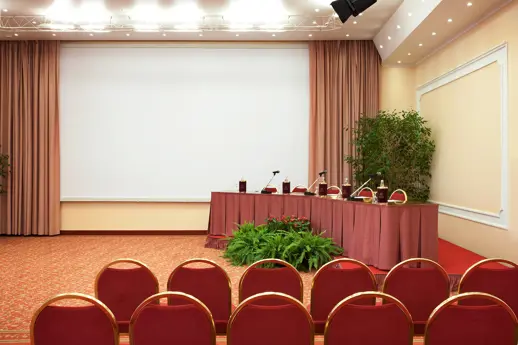 Portofino
110 m2 of Art Nouveau elegance.
A room for both industry and enterprise. Portofino is suitable for all types of company presentations, product showcases and corporate events, with light filling the space from the large windows to the left.
Seating
Theatre: 120
School: 60
Horse-shoe: 40
Banquet: -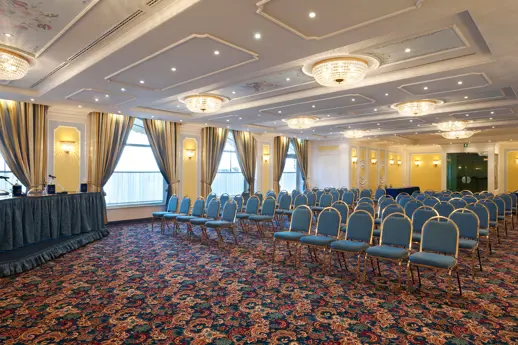 Shangri-La
190 m2 of color and evocative design.
With its name celebrating our former restaurant in the 1970s, Shangri-La's Art Nouveau ambience makes it the perfect place for a party, meeting or exhibition. It can also be used for coffee breaks, buffets and break-out meetings, or as an administrative area for work or press.
Seating
Theatre: 180
School: 75
Horse-shoe: 45
Banquet: 200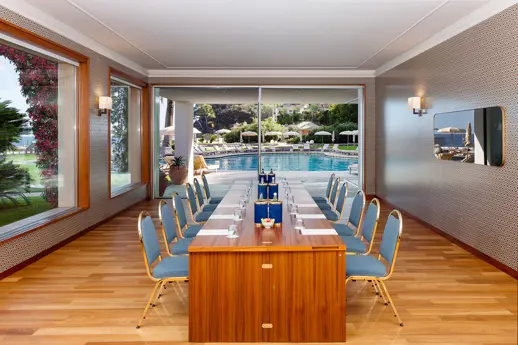 Veranda Marconi
70 m2 of charm with a stunning sea view.
Veranda Marconi's generous panoramic windows open out onto the hotel's pool and thriving Mediterranean garden. It is ideally suited for small meetings, dinners, cocktail parties and coffee breaks.
Seating
Theatre: 70
School: 30
Horse-shoe: 25
Banquet: 60
Room Amenities
Included: PA system with cable microphones, simultaneous translation booths, flipchart, projection screen, security glass, platforms and panels, speaker's podium, radio microphones, slide projector and laser pointer.
On request: sound recording, multi-vision system, video-recorders/video-projection, closed circuit television, teleconferencing system, dedicated technical assistance.
A mosaic of classic
& contemporary character.