Framed by the sea, and with a panoramic lounge, this is a spot for those long summer lunches you dream of during winter months. Fresh fish, plates of pasta, sweet gelatos.
Established in 1949, and formerly a famous nightclub hosting the best Italian jazz orchestras of the day, Barracuda Beach Club is a restaurant full of delicate and warm colors, teak tables and rattan chairs, and light and fluttering curtains.
On the shore, waves timidly touch the rocks, birds glide over the water, and boats pass by. Everything has a rhythmic flow while plates are passed across the table, spoons are laden with vongole, and arms are outstretched to pour the wine.
Exquisite Mediterranean style with fresh and vibrant ingredients.
Covered beachwear.
Inspired by the Salento peninsula's sandy beaches and calm turquoise seas.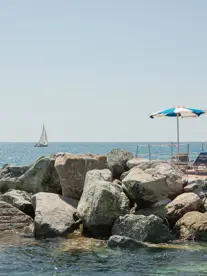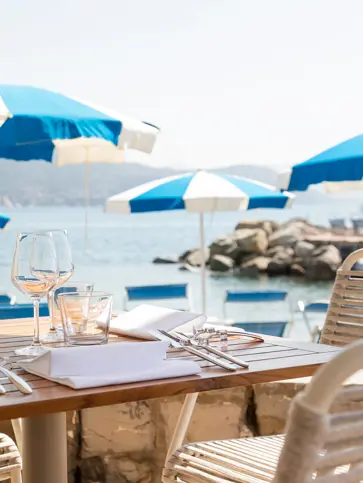 Crisp-cool soda and life-affirming spritz.