Meetings
6 rooms
The Miramare conference centre has been a magnet for MICE tourism since 1970. Home to the meetings of the Confindustria young industrialists group for over 40 years, this is a much sought-after location for its prestigious, well-equipped spaces and convenient vehicle access for setting up.
The Miramare conference centre offers 6 rooms. The largest, the Portofino, can seat up to 380. The versatile modular spaces offer elegant, practical solutions for hosting all kinds of event, from exhibitions and conventions to banquets.
For more information, write to events@grandhotelmiramare.it
See other room amenities
Standard PA system, cable microphones, simultaneous translation booths, flipchart, projection screen, security glass, platforms and panels, speaker's podium, radio microphones, slide projector, laser pointer
On request sound recording, multivision system, videorecorders/videoprojection, closed circuit television, teleconferencing system, dedicated technical assistance
Room Portofino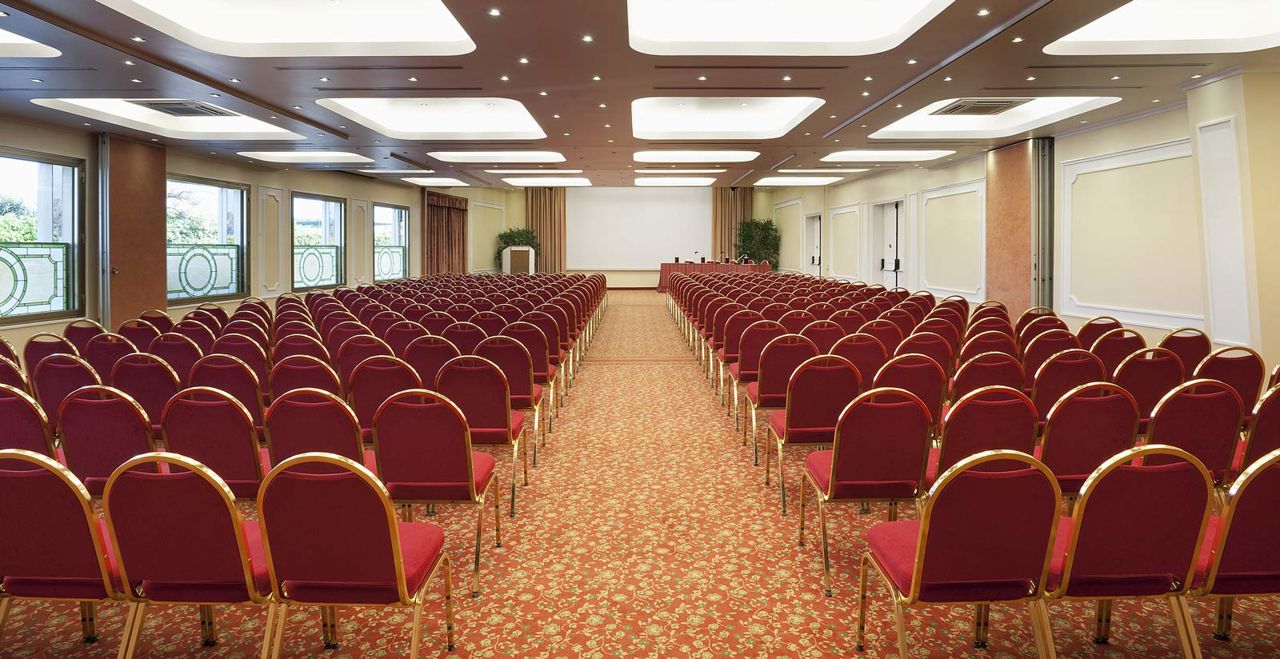 The spacious Portofino room spans 260 sqm and accommodates 380 guests when fully opened up, or it can be partitioned to create 3 smaller spaces. An elegant, luminous room, its adaptable modular structure has the facilities to suit all requirements.
Room Shangri-là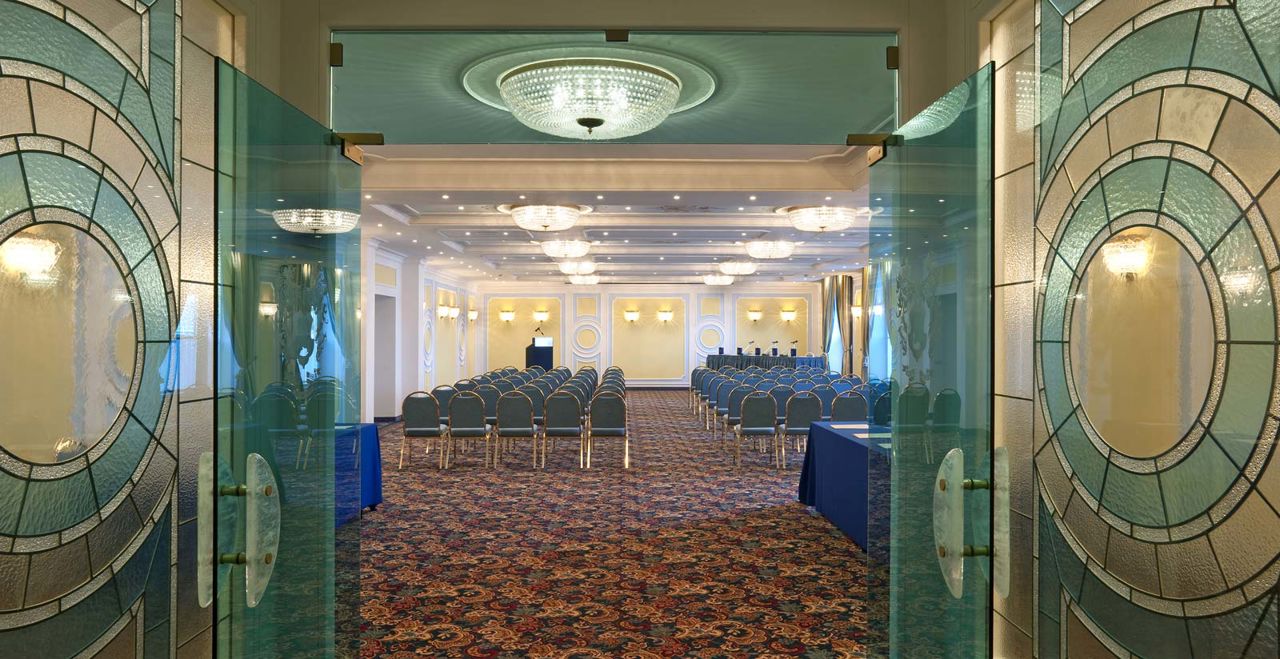 Once a famous nightclub, the Shangri-là 1 room has a floor area of 190 sqm and a capacity of 165.
Renovated and adorned in colours and décor evoking the original Art Nouveau ambience, this is the perfect place for a party, meeting or exhibition.
The interconnected Shangri-là 2 room is of 35 sqm and has a capacity of 25.
It can be used for coffee breaks, buffets and break-out meetings supporting the main event next door. It is ideal for exhibitions and as an office, press room, admin area or small meeting room.
Room Tigullio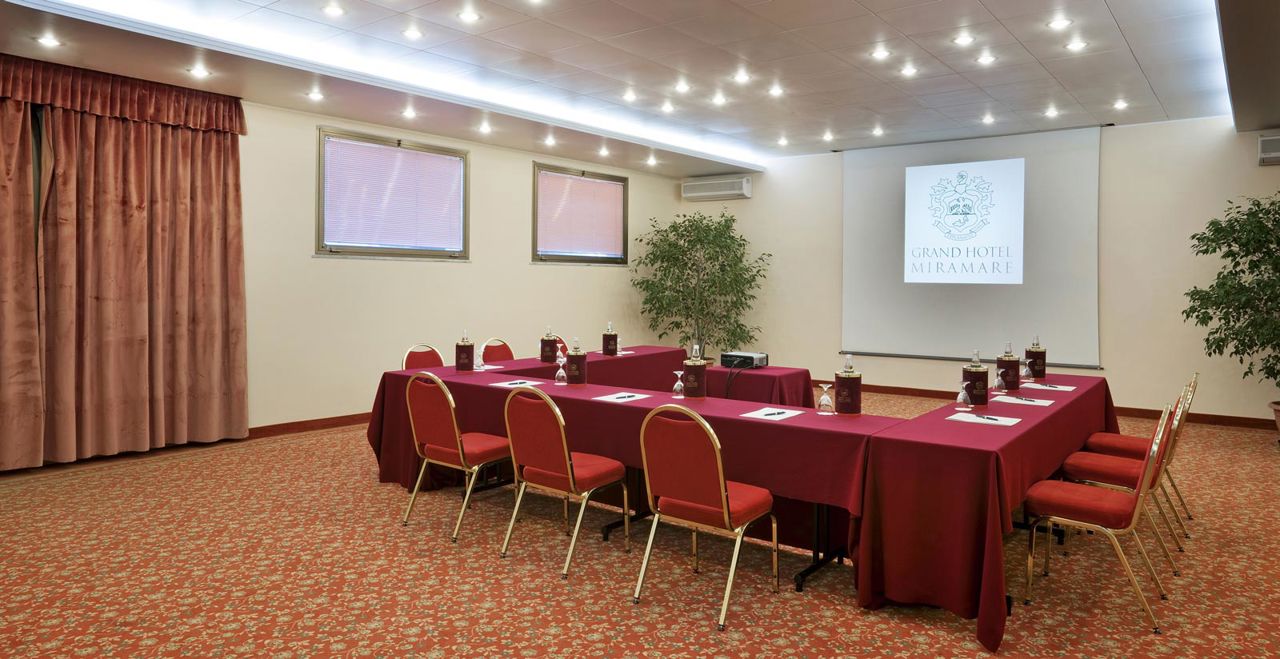 The Sala Tigullio has 80 square metres of space and can seat up to 80.
Veranda Marconi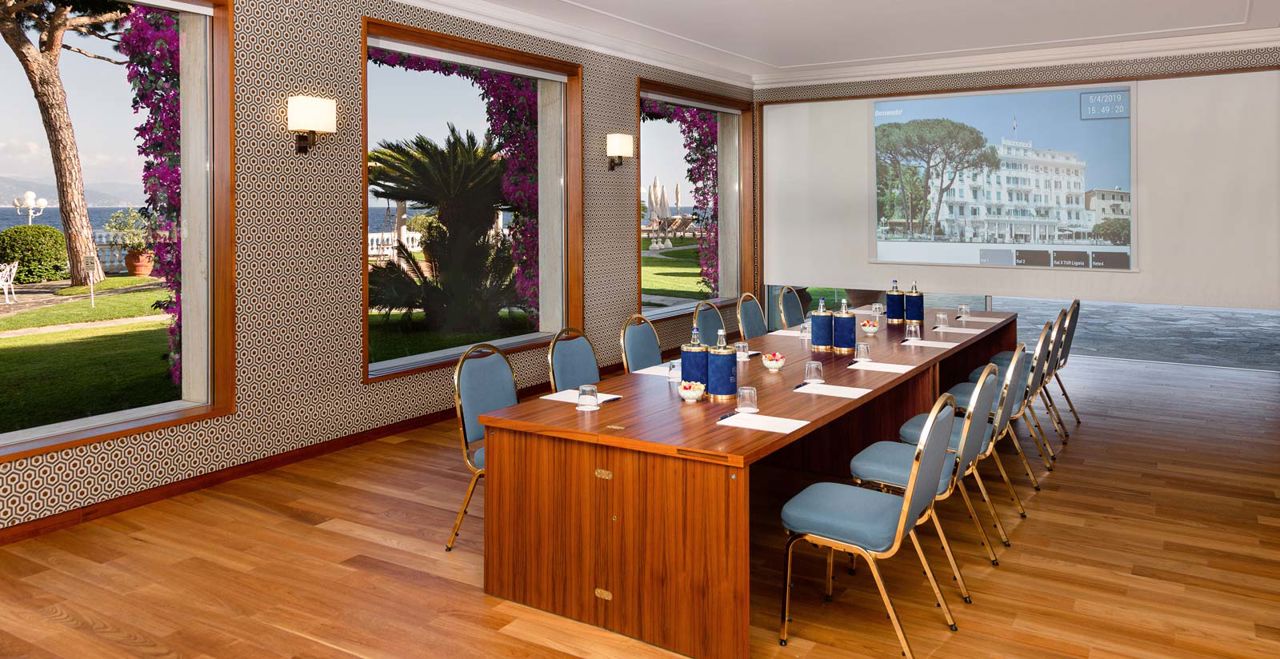 The Veranda Marconi is a 70-sqm facility that can seat up to 70 as an auditorium.
This versatile space of great charm and appeal is fully redecorated and refurbished, with generous panoramic windows on to the pool and the thriving Mediterranean garden. It is ideally suited for small meetings, dinners, cocktail parties and coffee breaks for up to 60 people.