Art and culture
The beauty of the landscape
The beauty of the landscape embracing the Grand Hotel Miramare is a work of art to admire all year round.
With the sky-blue shutters thrown open on to a sun-drenched day, the view over the bay runs from the headland of Punta Mesco – a cherished haunt of poet Eugenio Montale, with the Cinque Terre hiding behind – to Sestri Levante, Chiavari, Zoagli and then Rapallo. Close by, Punta Pagana with its castle and villa is the residence of the Grand Master of the Knights Hospitaller. Meanwhile, old Montallegro sanctuary presides over Tigullio Bay from its splendid panoramic position 600 metres up among some lovely chestnut and pine woods.
Villa Durazzo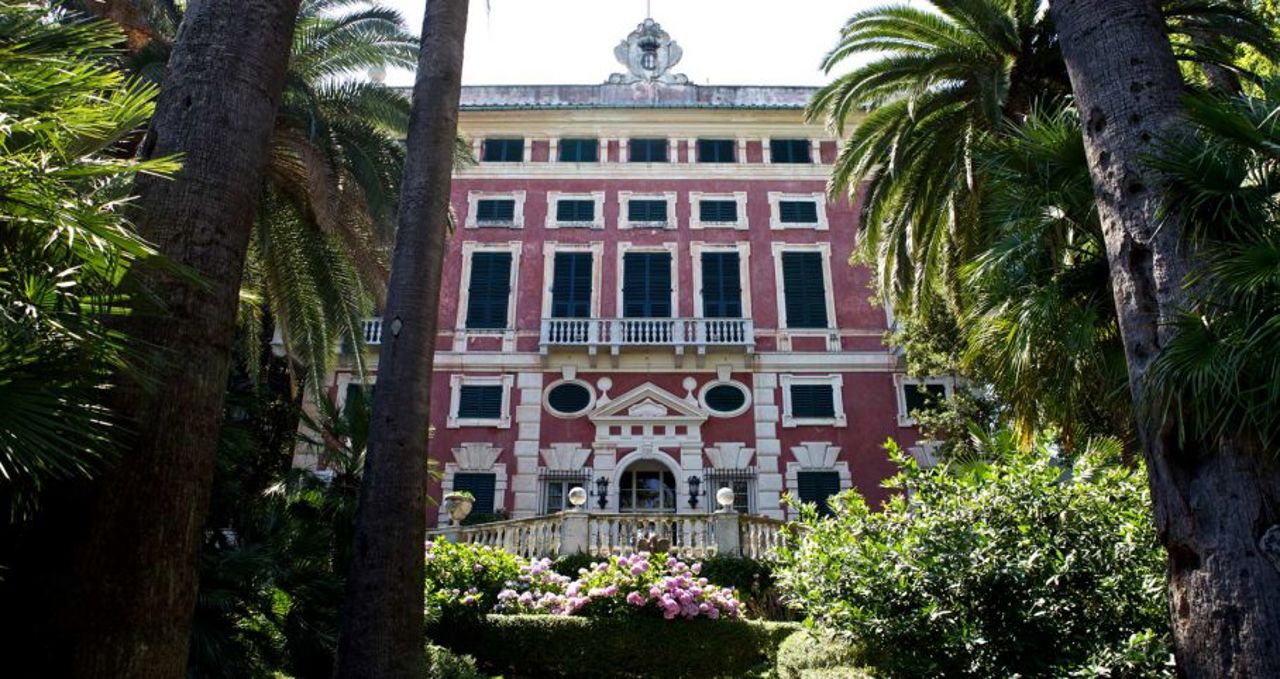 The area around the GRAND HOTEL MIRAMARE has other buildings in harmony with the landscape. At Santa Margherita, for example, there's the 17th century Villa Durazzo, with its sumptuous interior décor, its stucco work and marble, statues and paintings and its spectacular park. It's a venue for musical and literary events and it also offers guided tours.
Abbazia della Cervara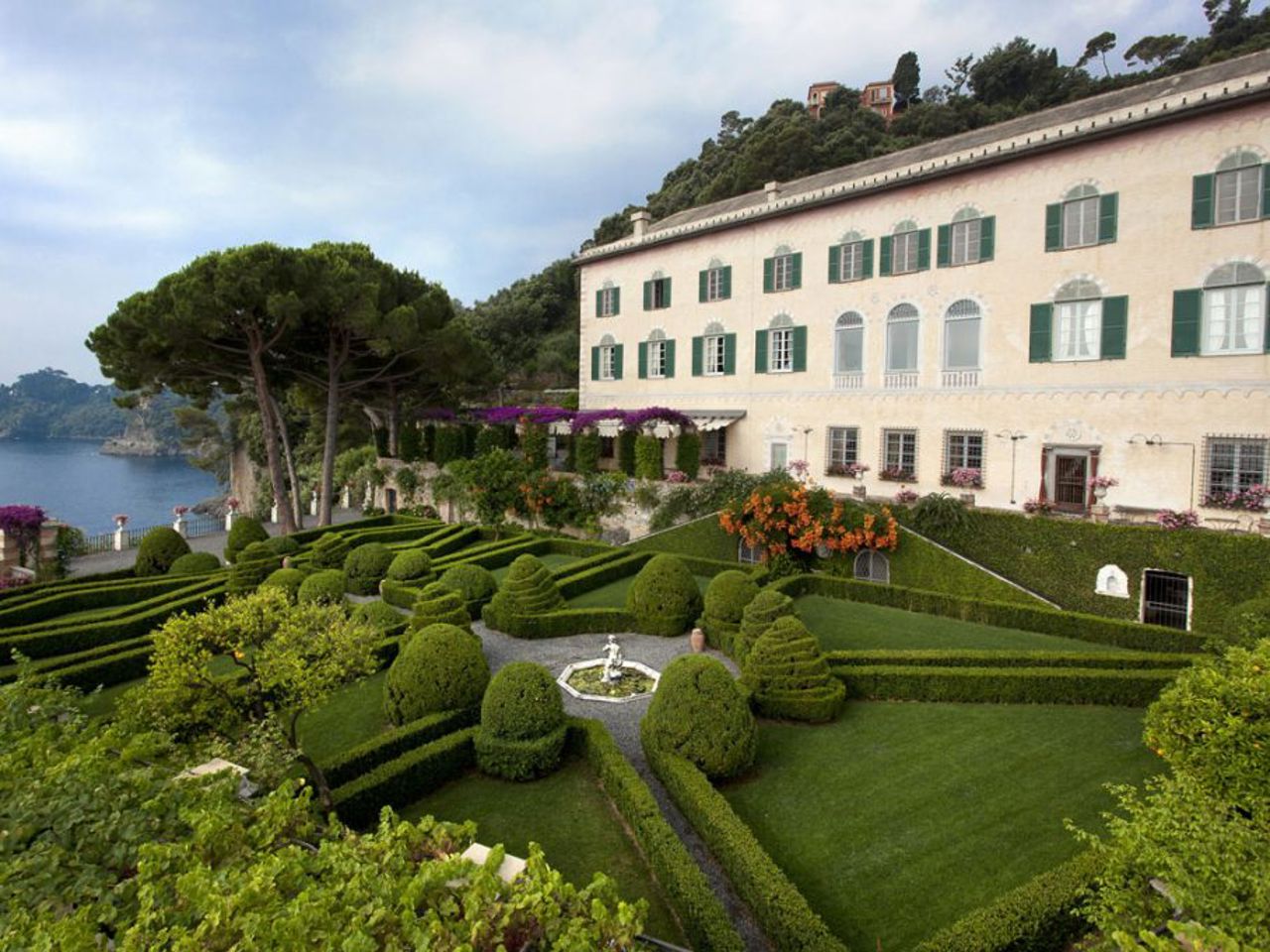 A kilometre and a half from the GRAND HOTEL MIRAMARE, the Abbazia di San Girolamo at Monte di Portofino, known as the Abbazia della Cervara, is another treasury of art, culture and nature, and is ranked among the 76 Grandi Giardini d'Italia. In its 700 or so years of history, it has welcomed saints, poets, kings, men of religion and science.
Abbazia di San Fruttuoso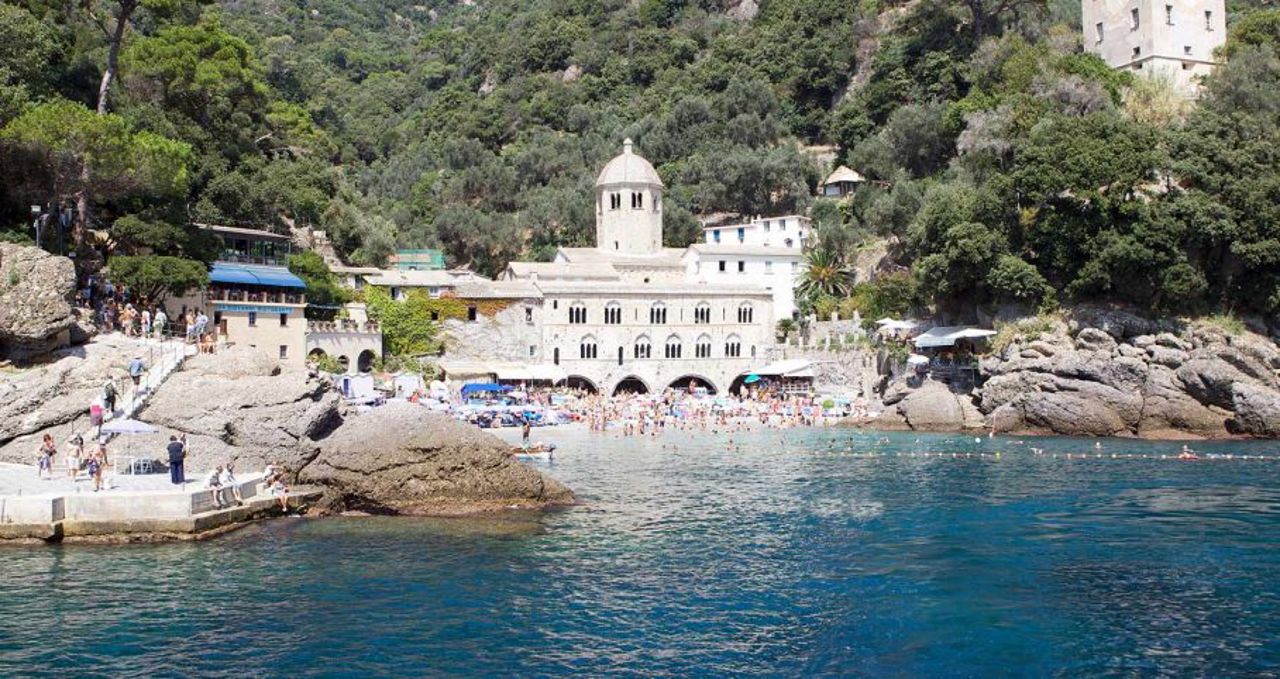 Not far from the GRAND HOTEL MIRAMARE is the Abbazia di San Fruttuoso, one of the marvels of the Ligurian coastline. It can be reached by boat or along the beautiful paths crossing Monte di Portofino. Belonging to FAI, Fondo Ambiente Italiano, the thousand year old abbey is open to the public (opening hours vary from season to season).
Cristo degli Abissi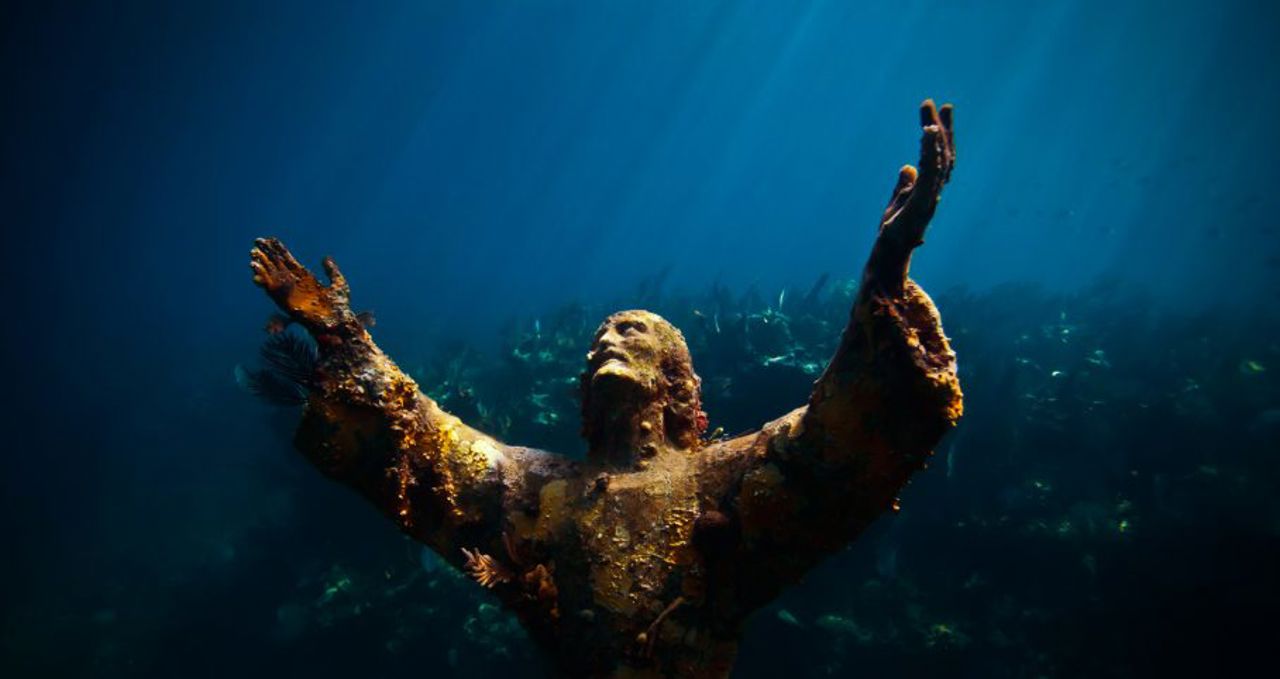 The Cristo degli Abissi is a bronze statue laid at a depth of 15 metres on the bed of the Bay of San Fruttuoso within the Portofino Protected Marine Nature Reserve. Restored in 2003 to preserve it against corrosion, the statue is 2.5 metres tall and is visited by divers from all over the world.