Rooms & Suites
Gazing on to the verdant garden or with sublime sea views, the Miramare's 75 rooms and suites are spacious and airy with expertly restored high stuccoed ceilings. The floors feature geometrical inlaid wood designs in several colours, while the delicate pastel walls evoke the colours of the Ligurian painterly tradition: sage green, pale blue, delicate pink and tones of dove grey, with white to define the spaces and reflect the light.
The furnishings are classic and elegant. Distinctive details enhance every room, from the crystal chandeliers set off by sleek modern lamps to the armchairs, banquettes and chairs upholstered in fabrics with unusual, appealing colours and motifs. The period furniture is in impeccable condition, like the original bronzed-brass bedheads, although the generously sized mattresses are inspired by today's standards of comfort. Likewise the fine Frette linen, personalised with embroidered GHM monograms.
All rooms are strictly no smoking.
Find your favourite accommodation
Superior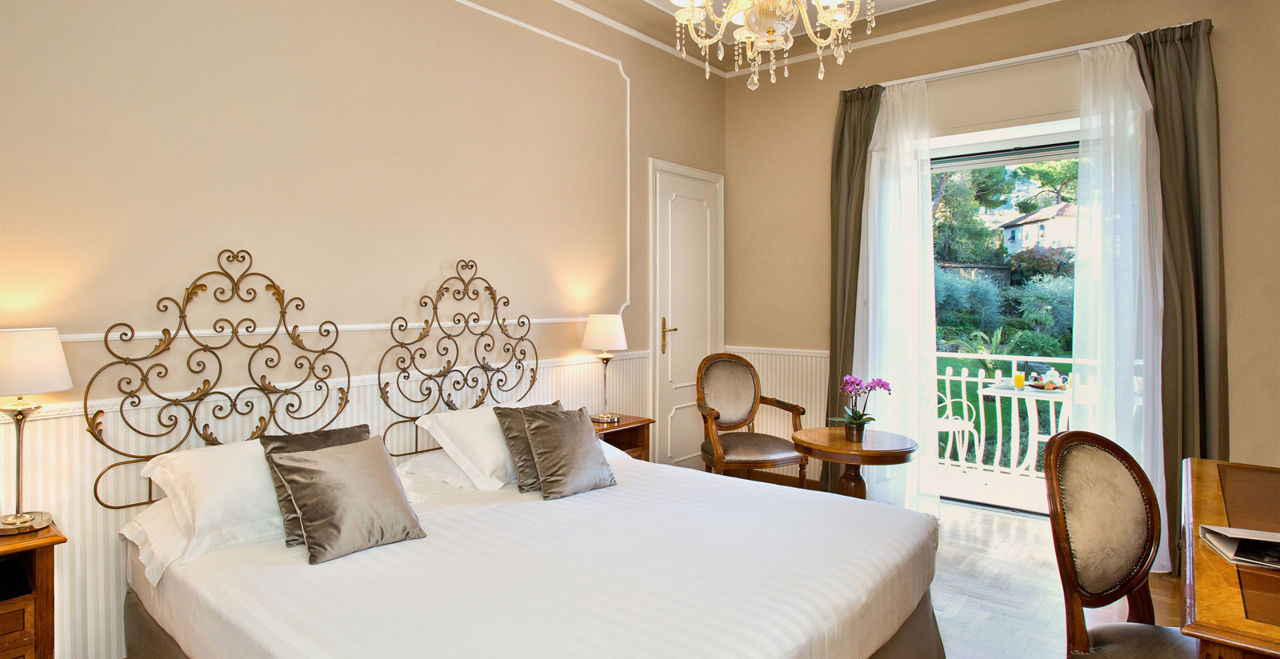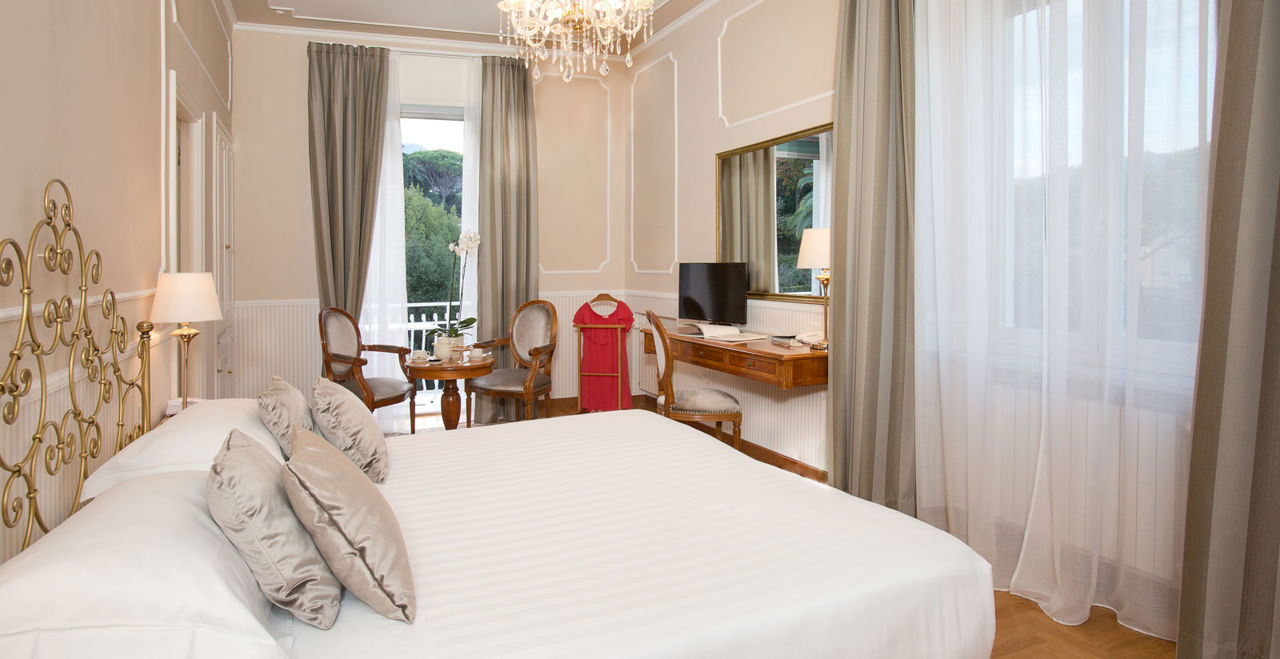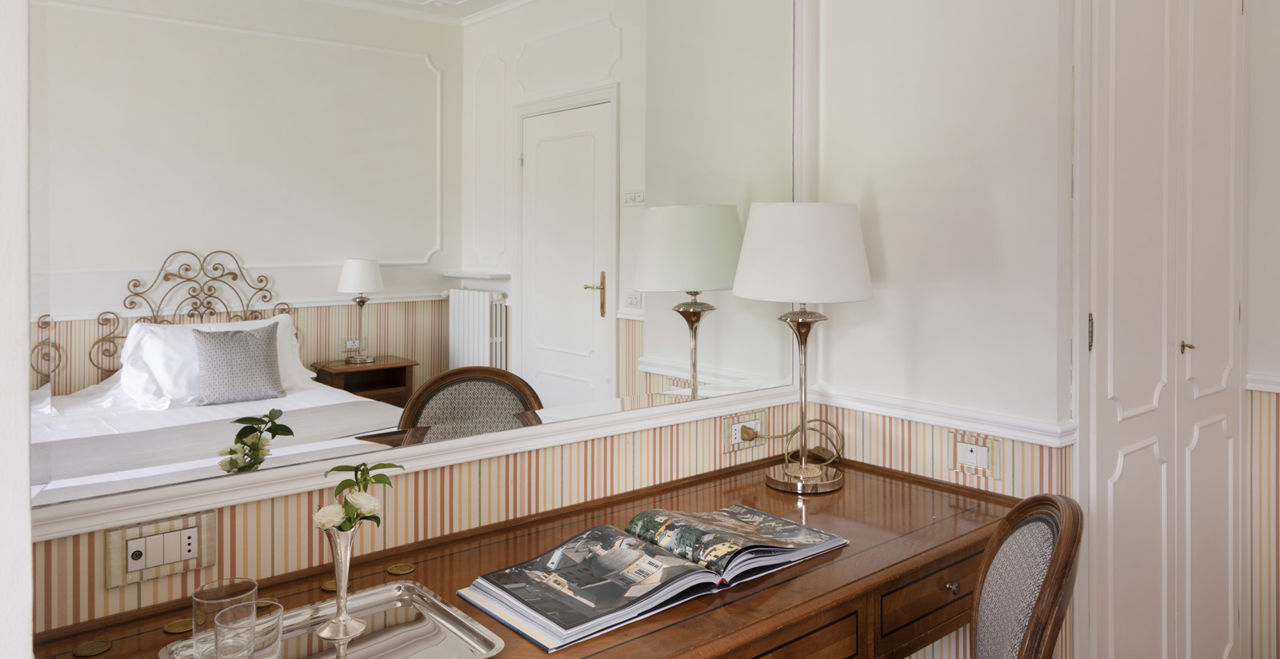 20-23 sqm
2 Persons
Park view
Premium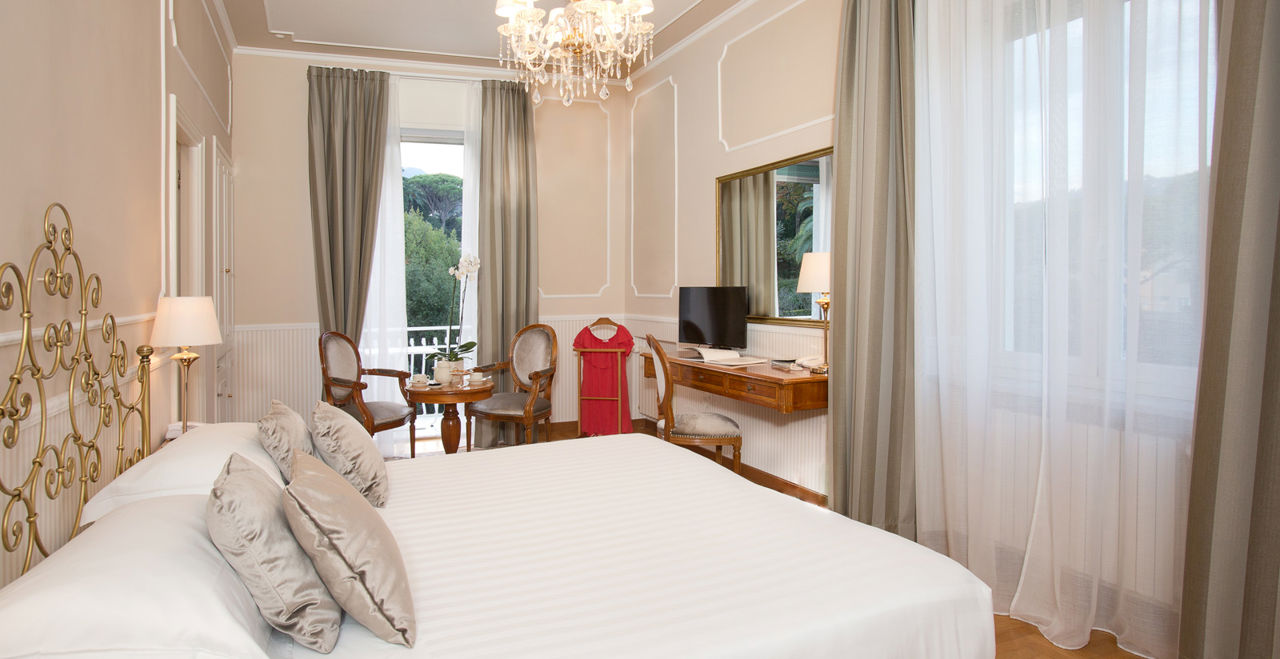 24-32 sqm
2 Persons
Park view
Deluxe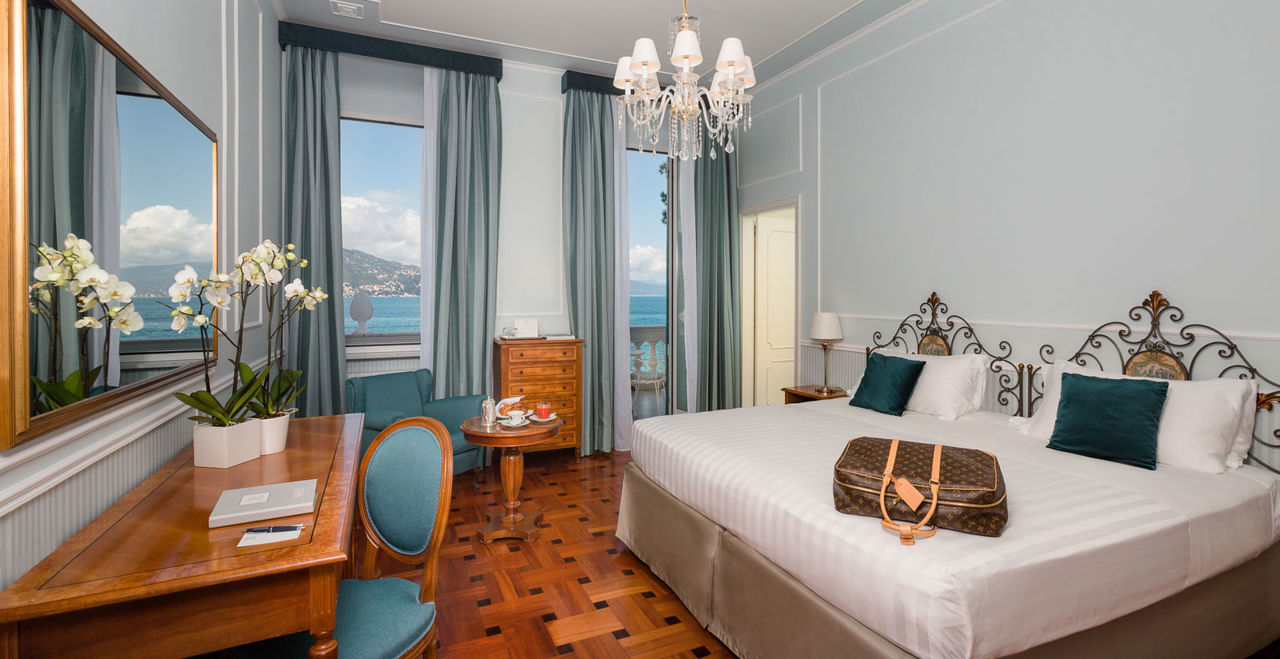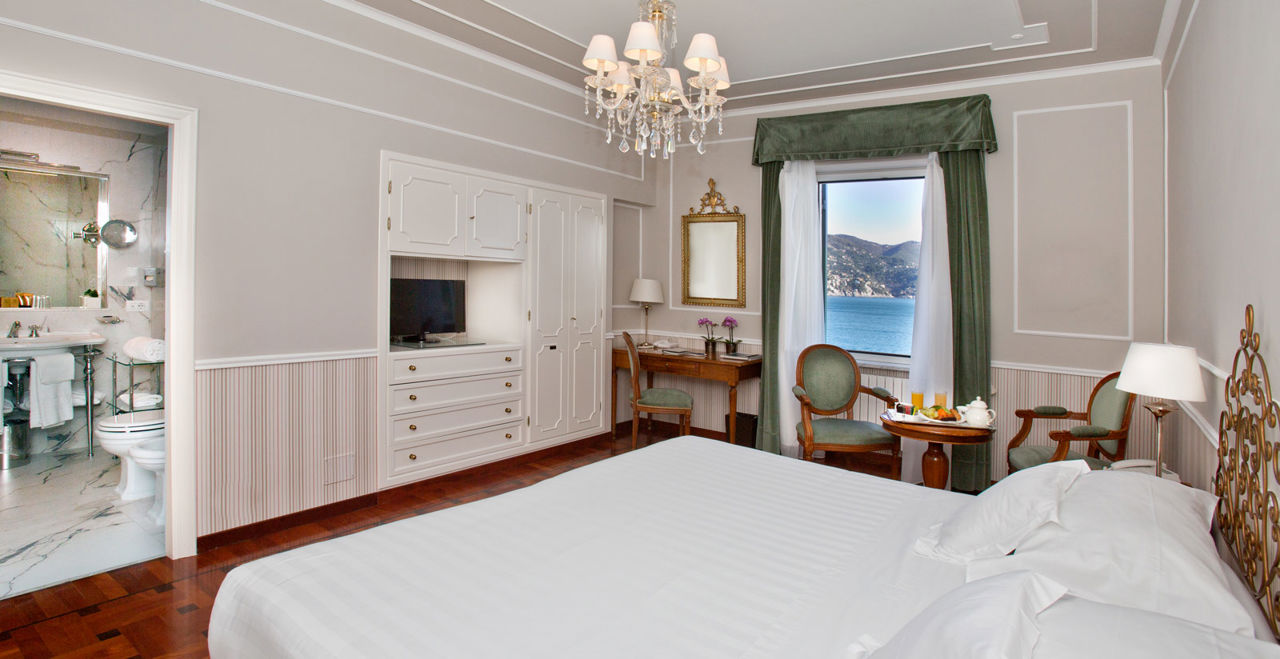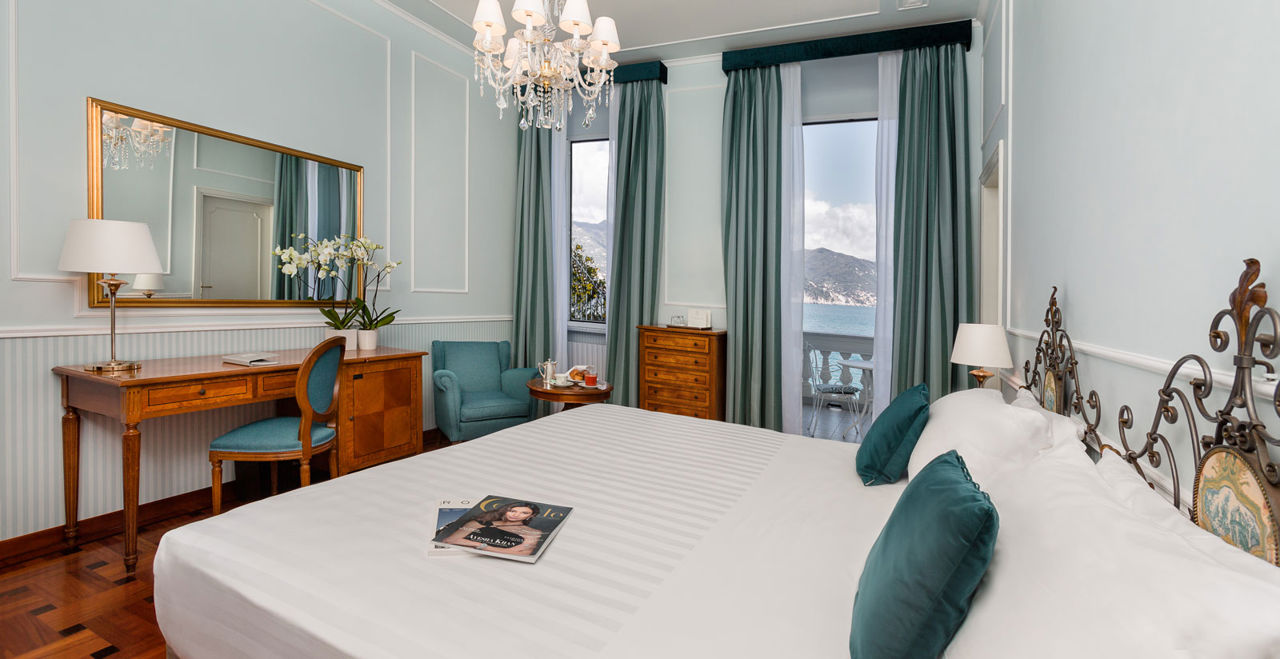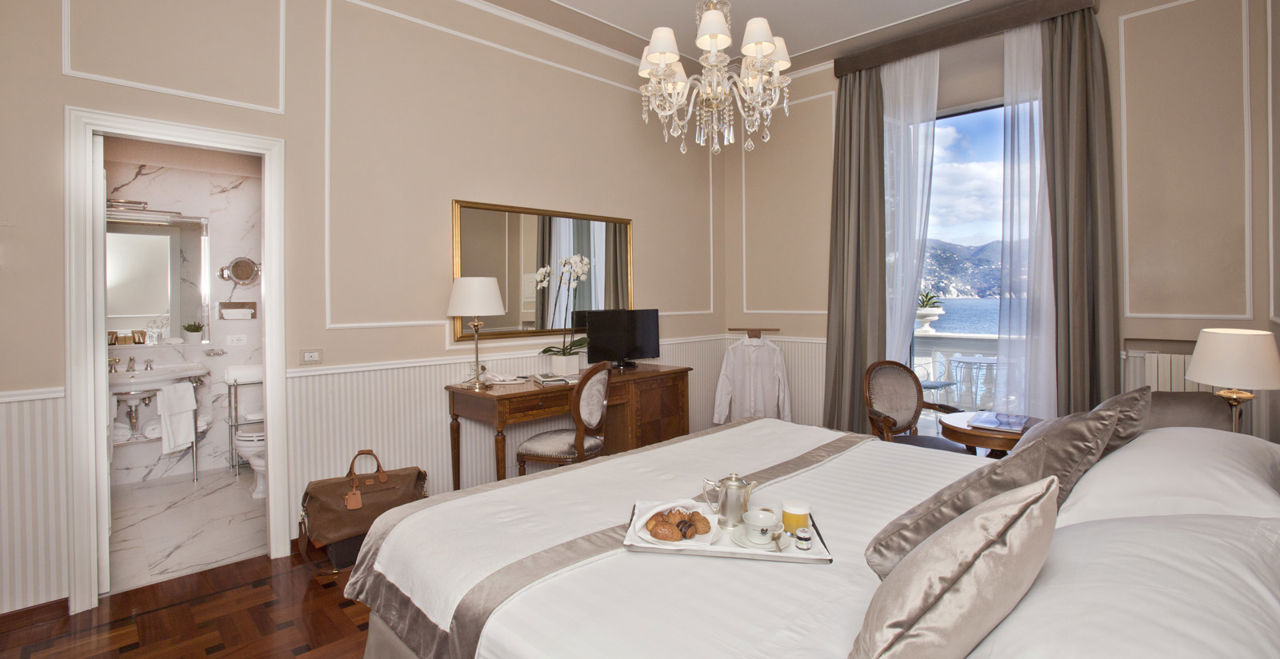 19-27 sqm
2 Persons
Sea View
Prestige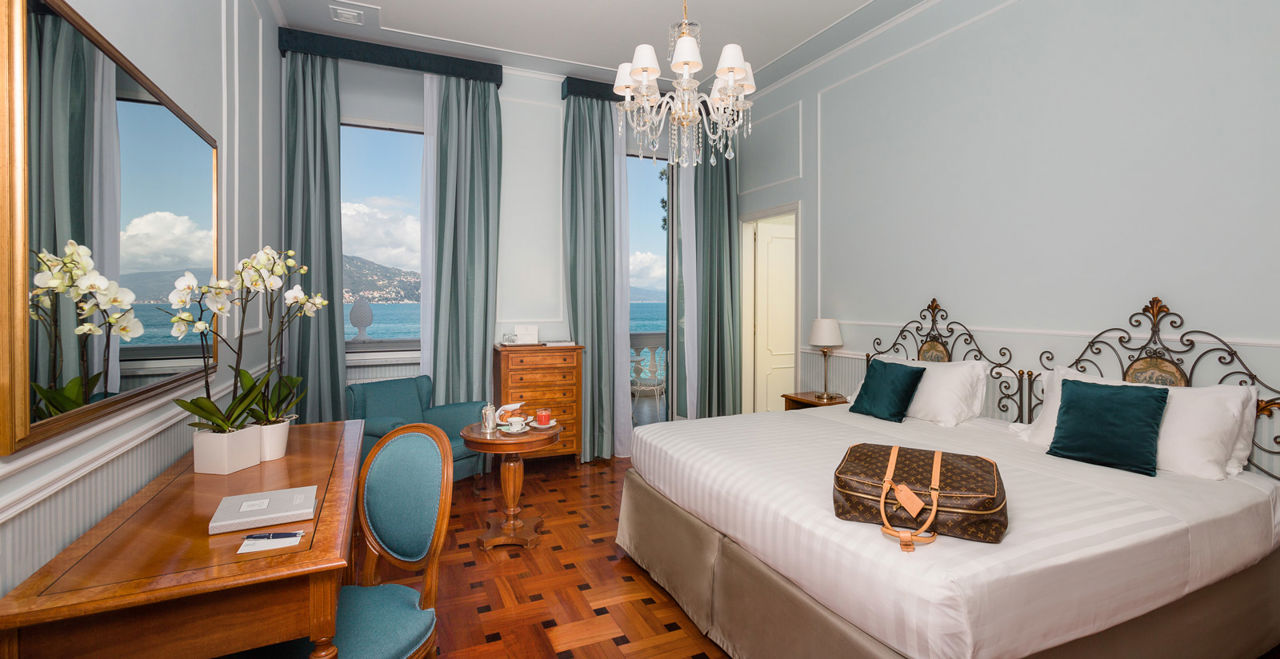 24-28 sqm
2 Persons
Sea View
Junior Suite Cottage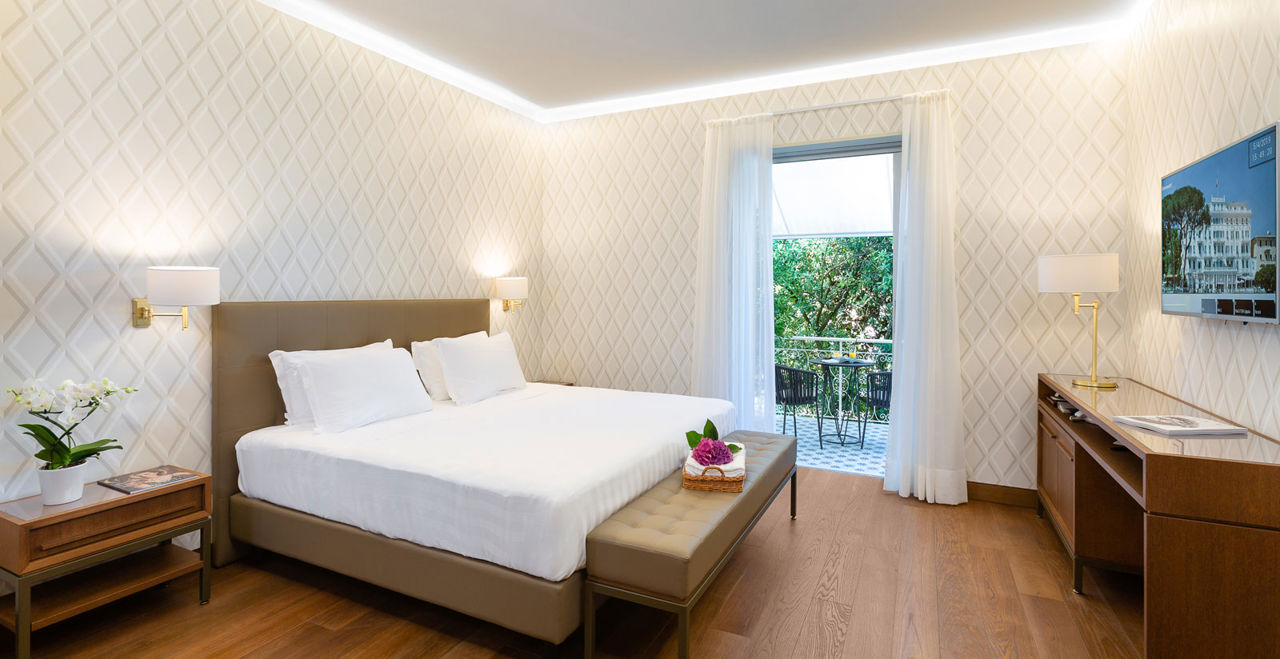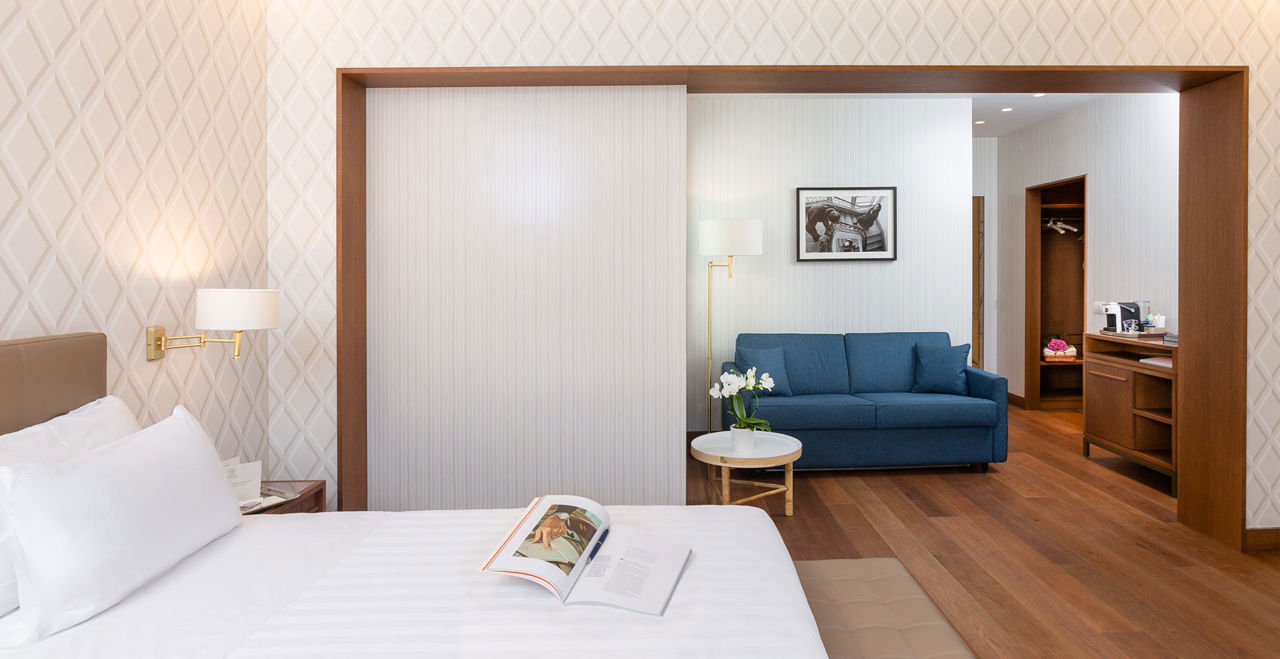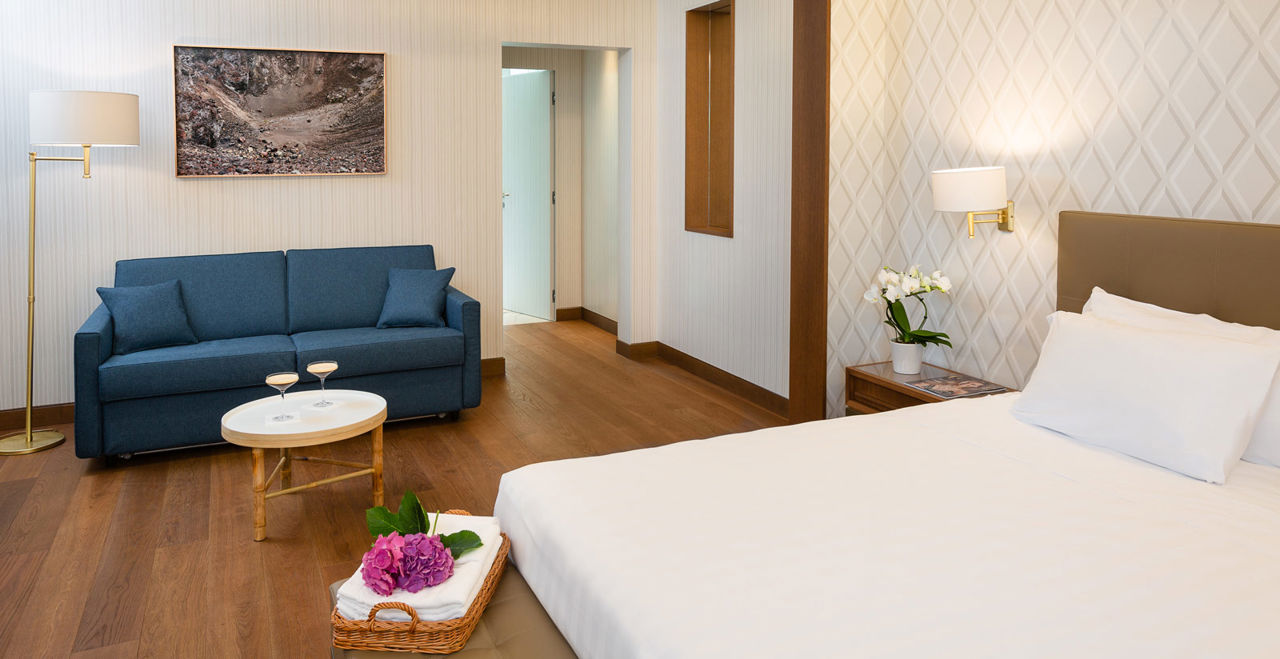 34 sqm
3 Persons
Park view
Junior Suite Park View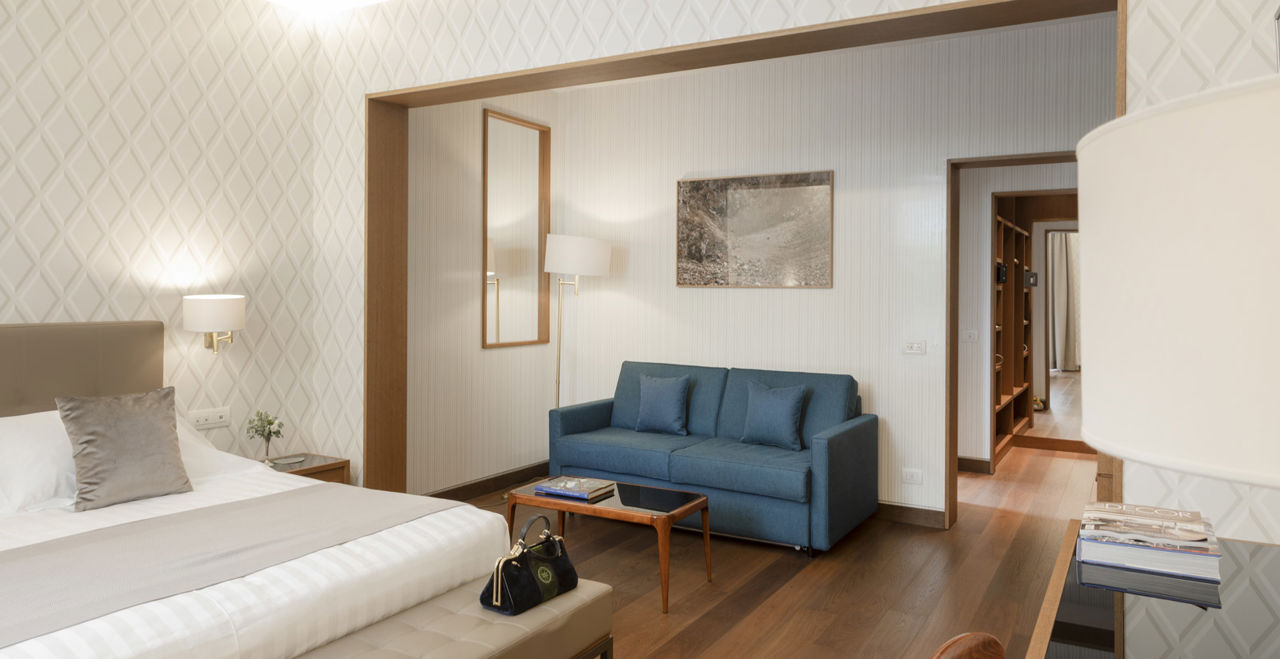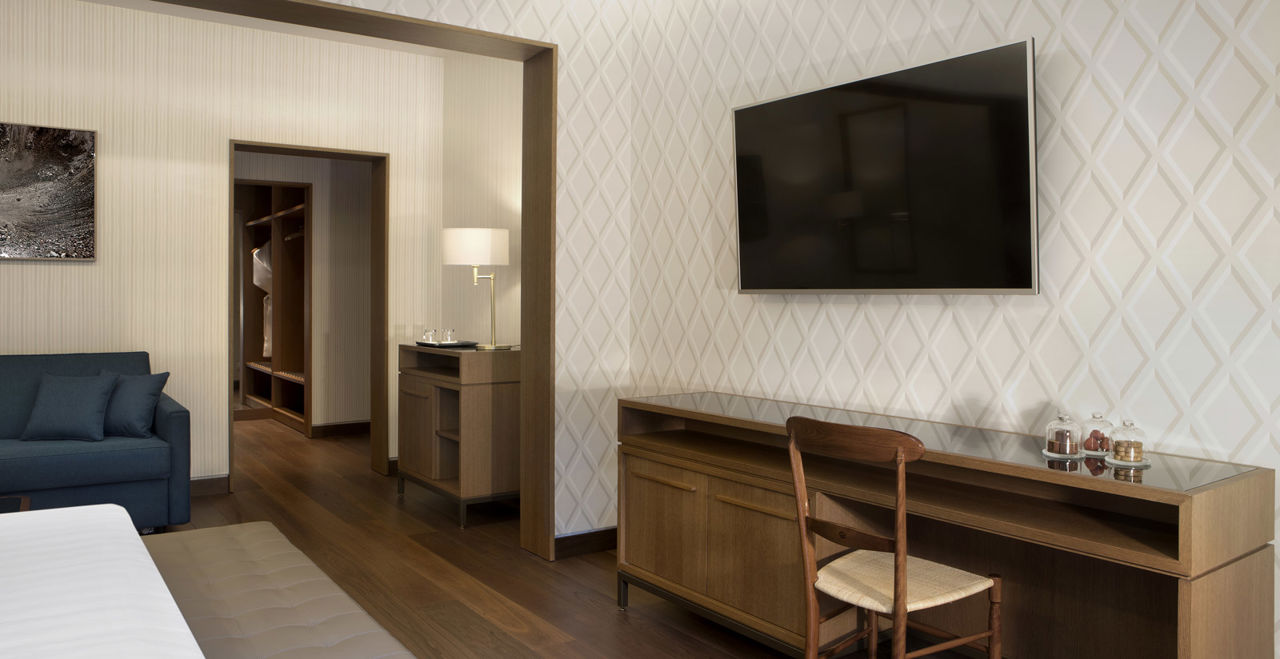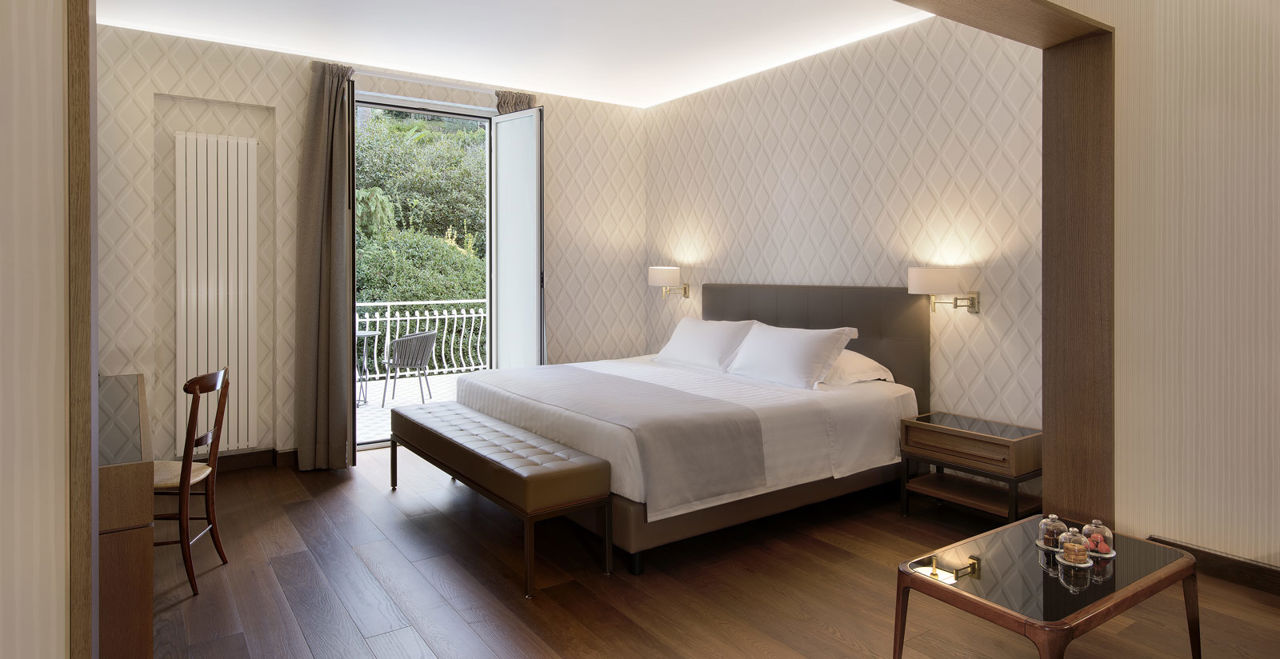 34 sqm
3 Persons
Park view
Junior Suite Sea View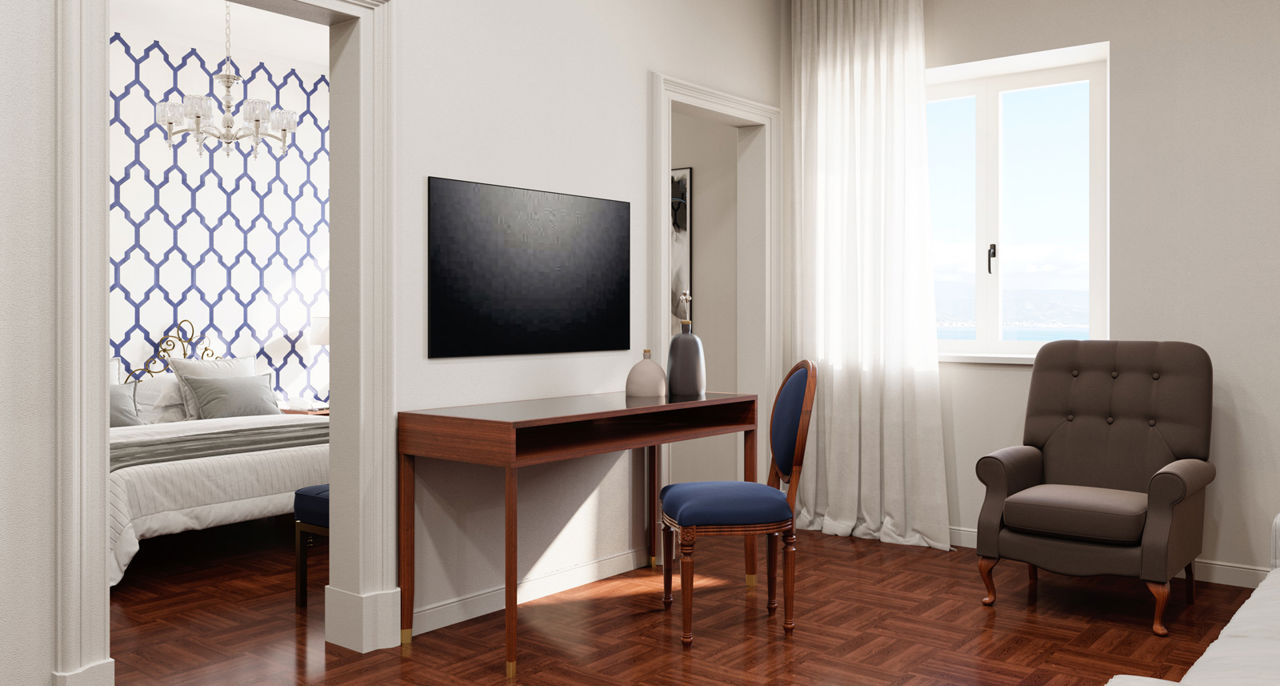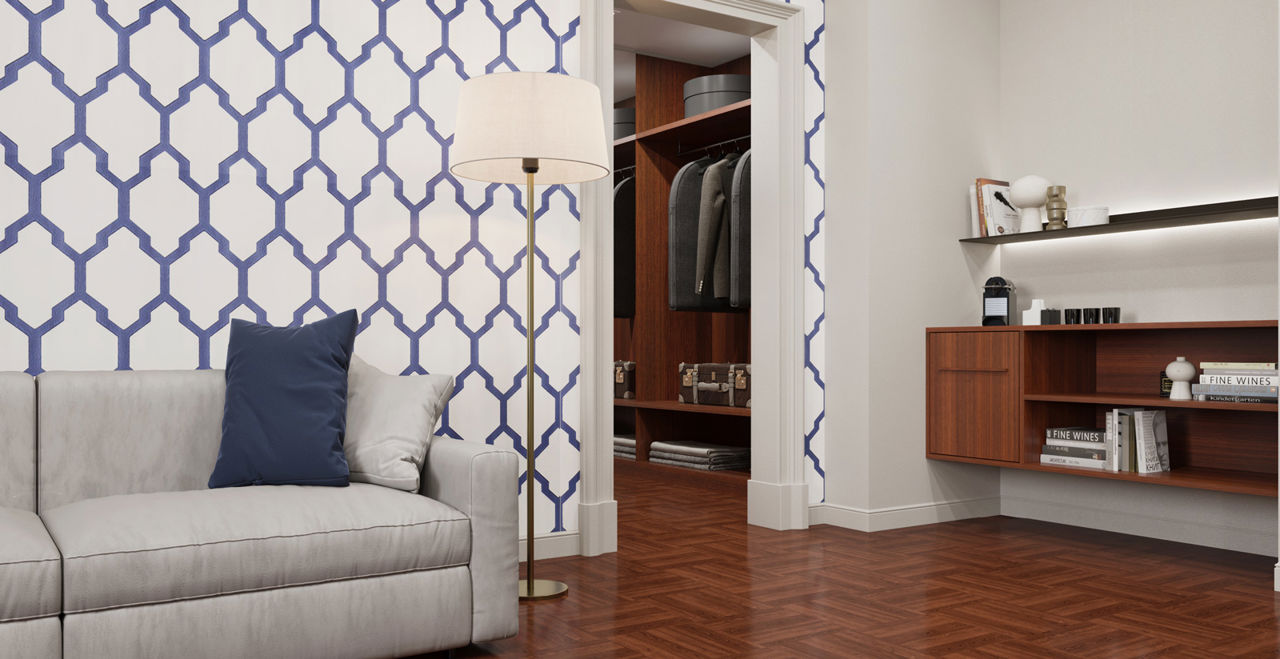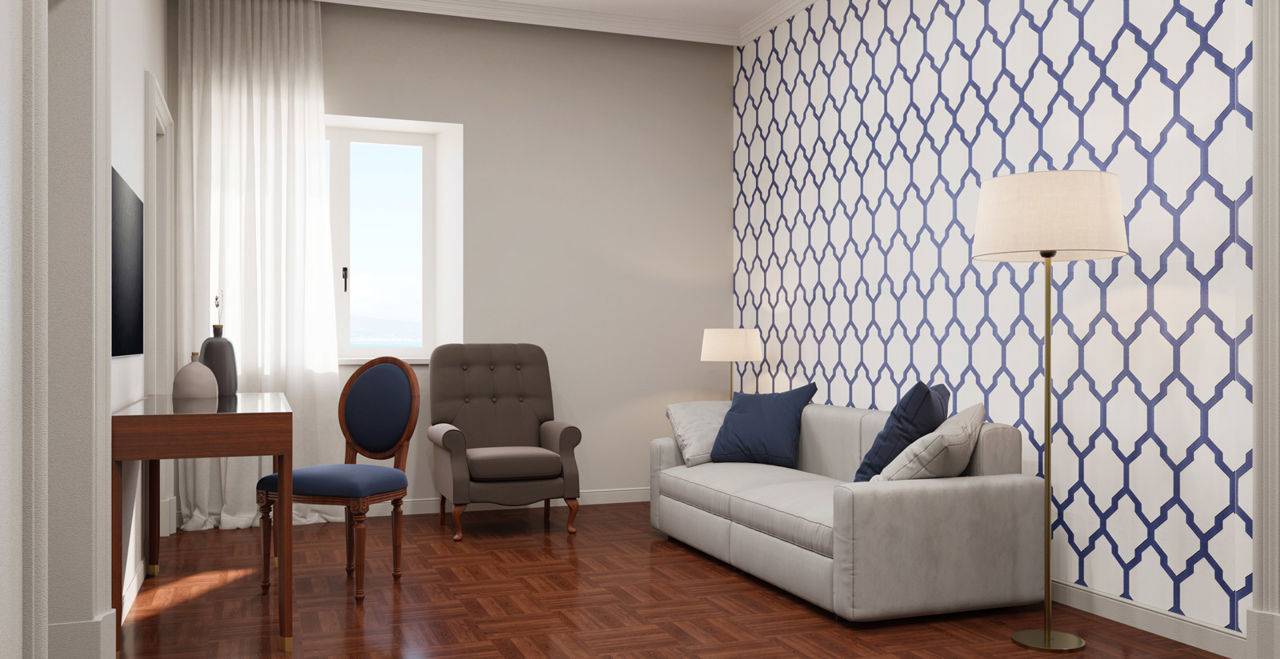 34 sqm
3 Persons
Sea View
Premium Suite Park View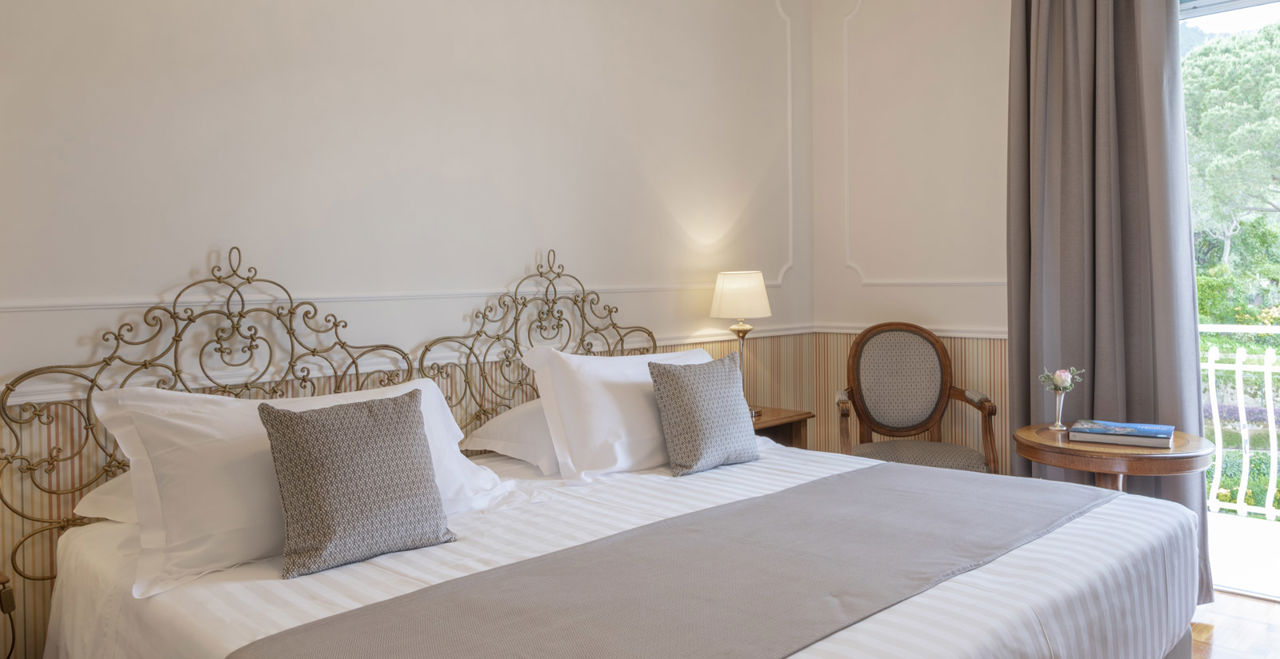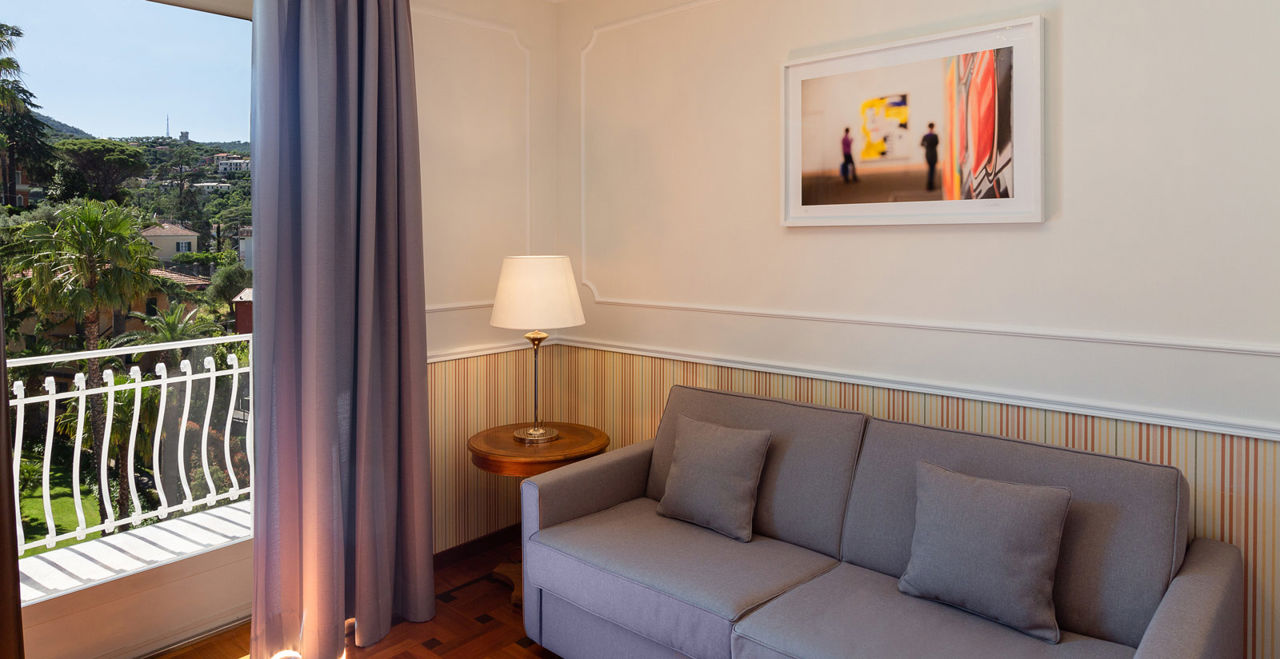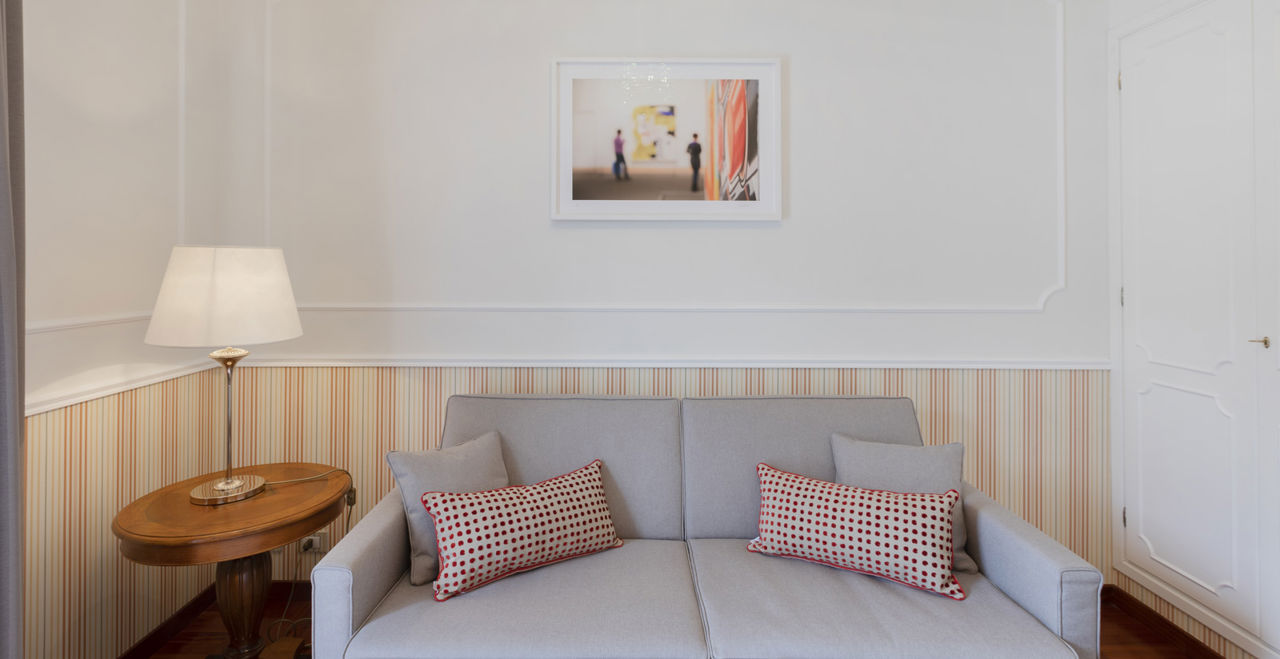 35 sqm
3 Persons
Park view
Prestige Suite Sea View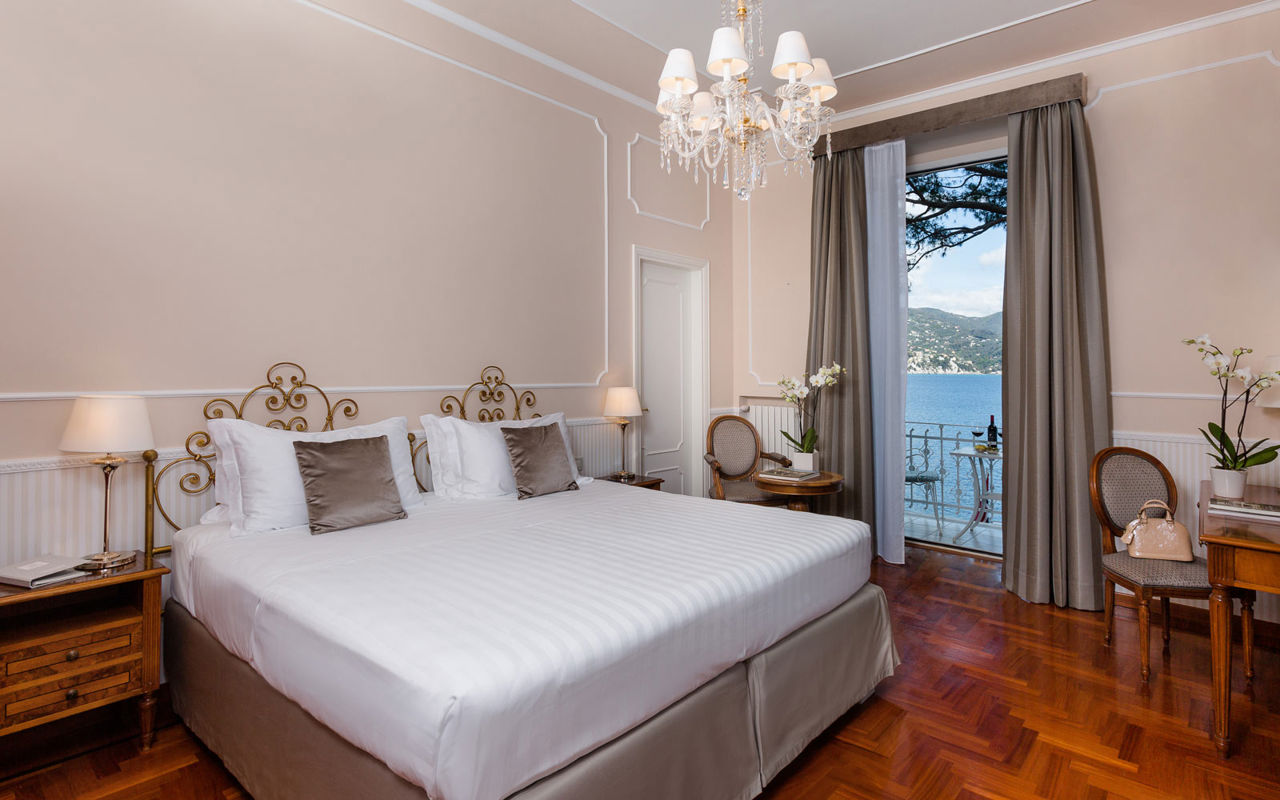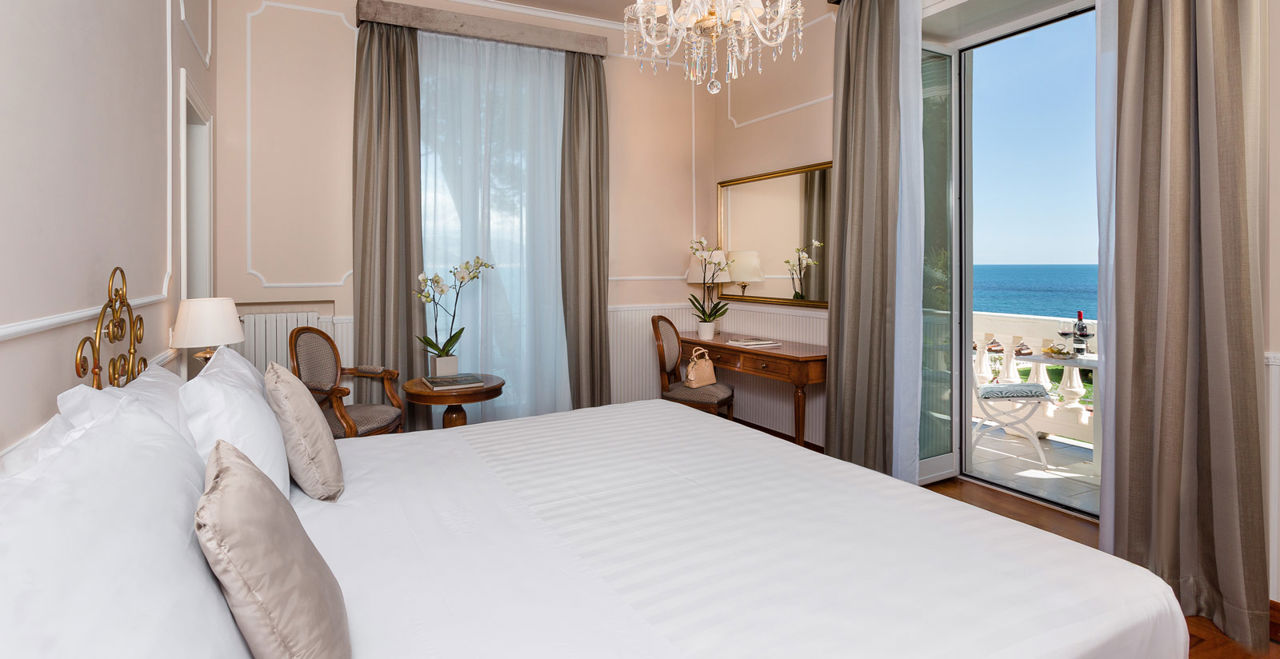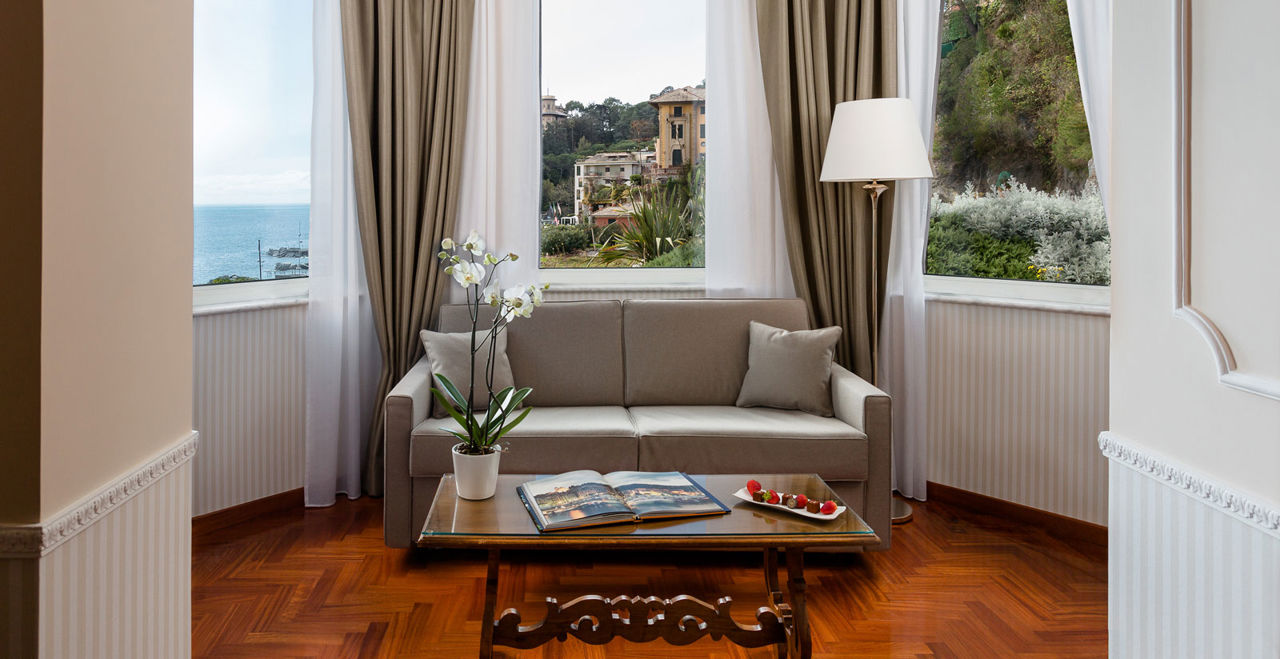 38 sqm
3 Persons
Sea View
Signature Marconi Suite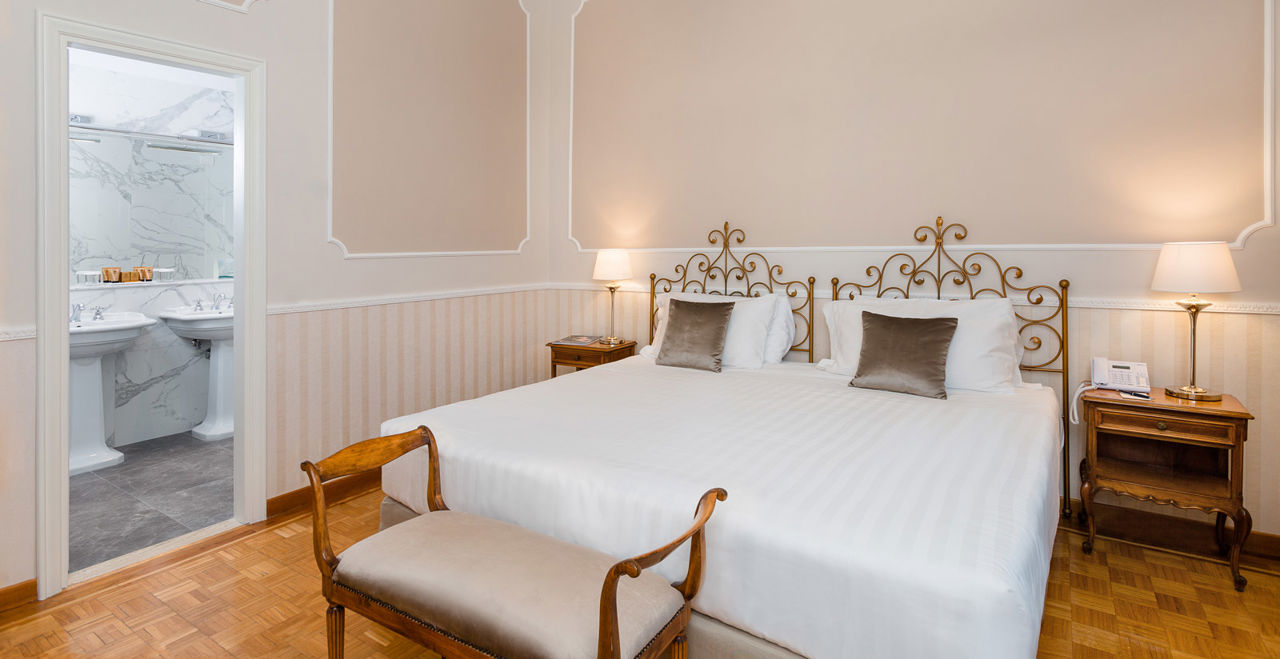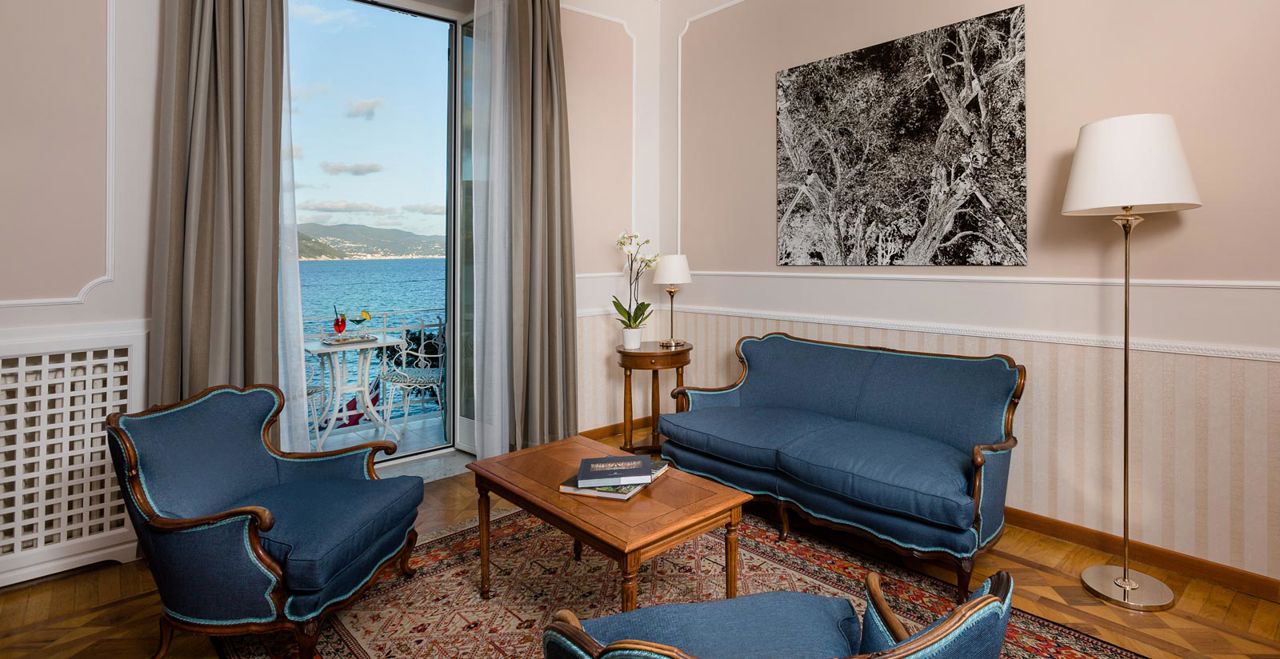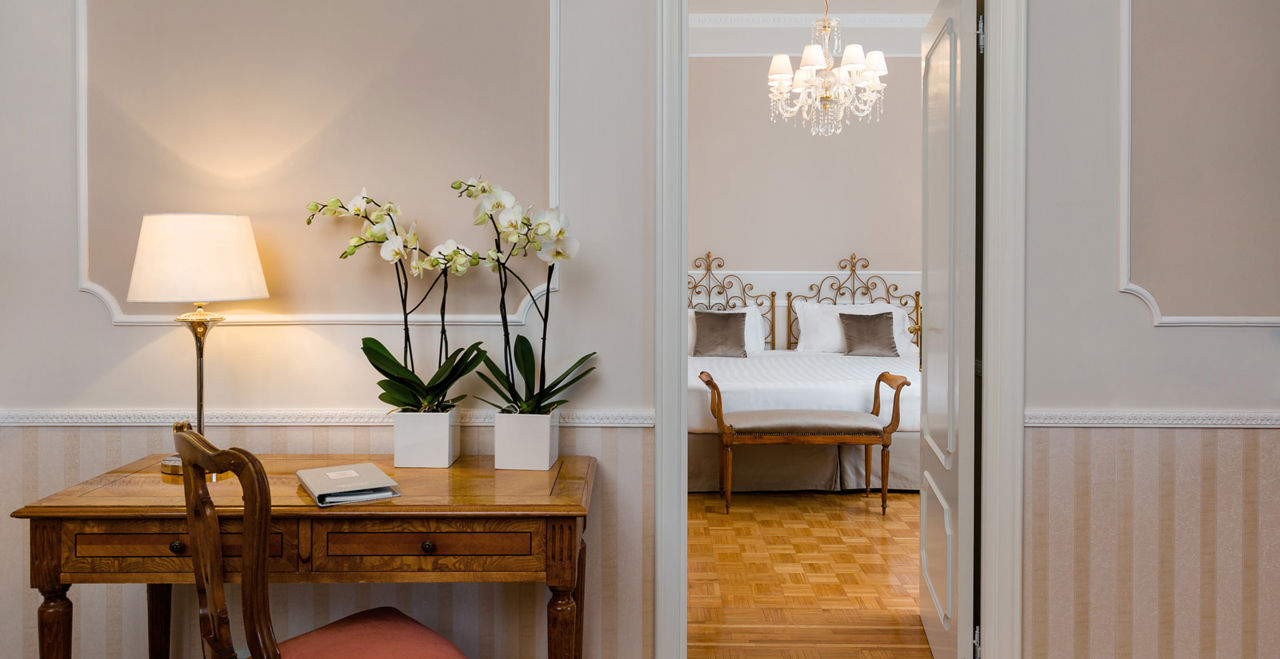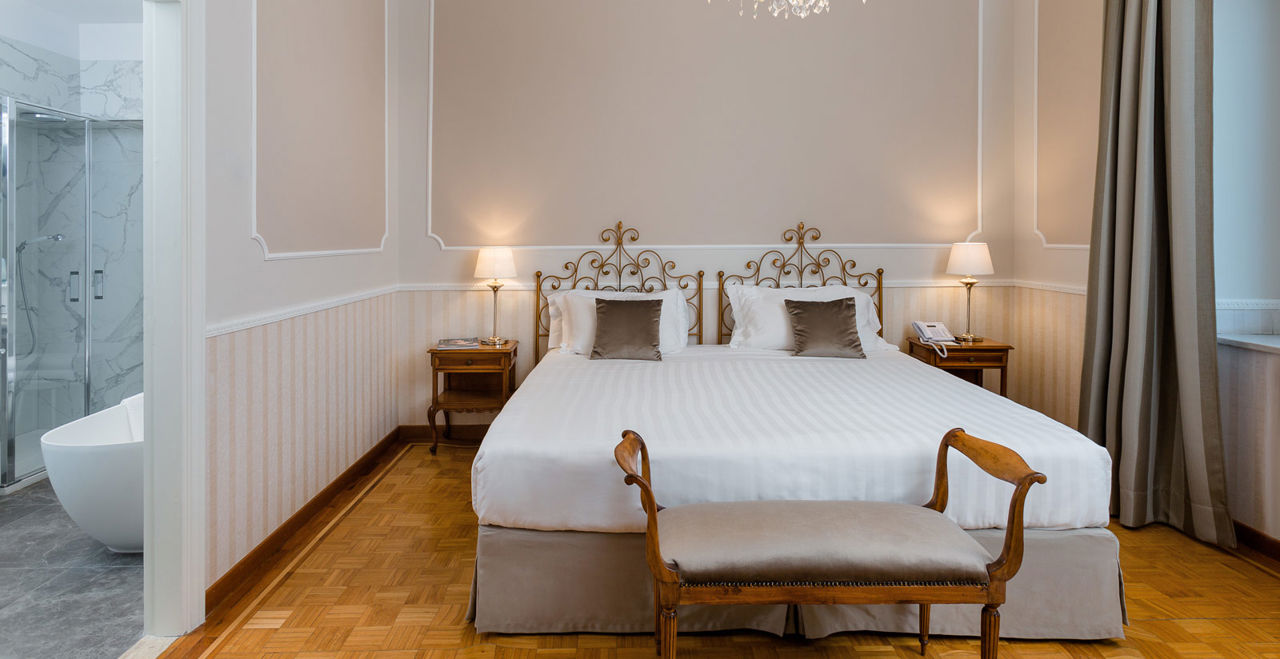 43 sqm
2 Persons
Sea View
Signature Riviera Suite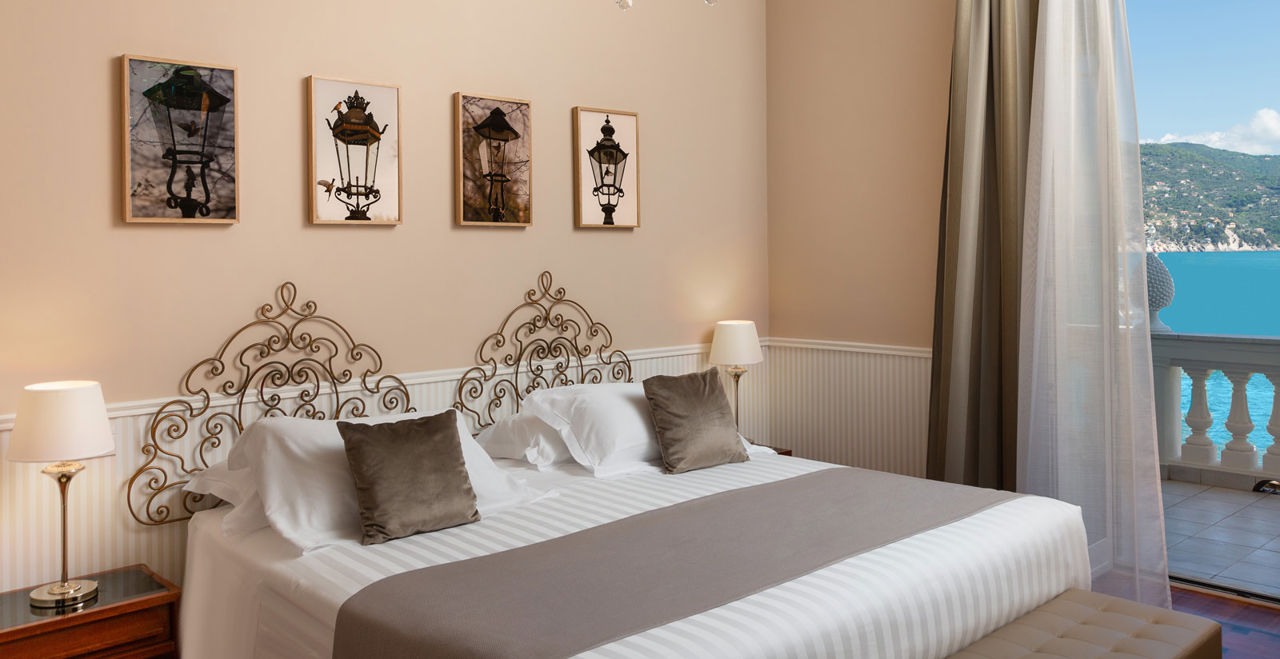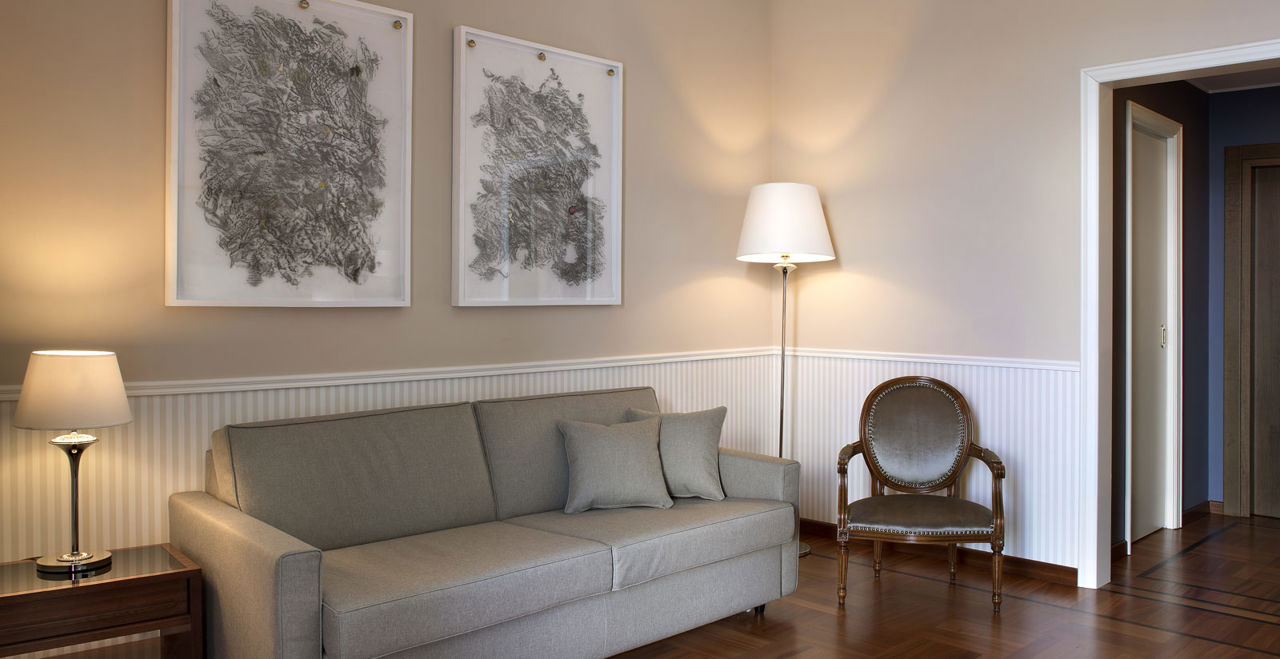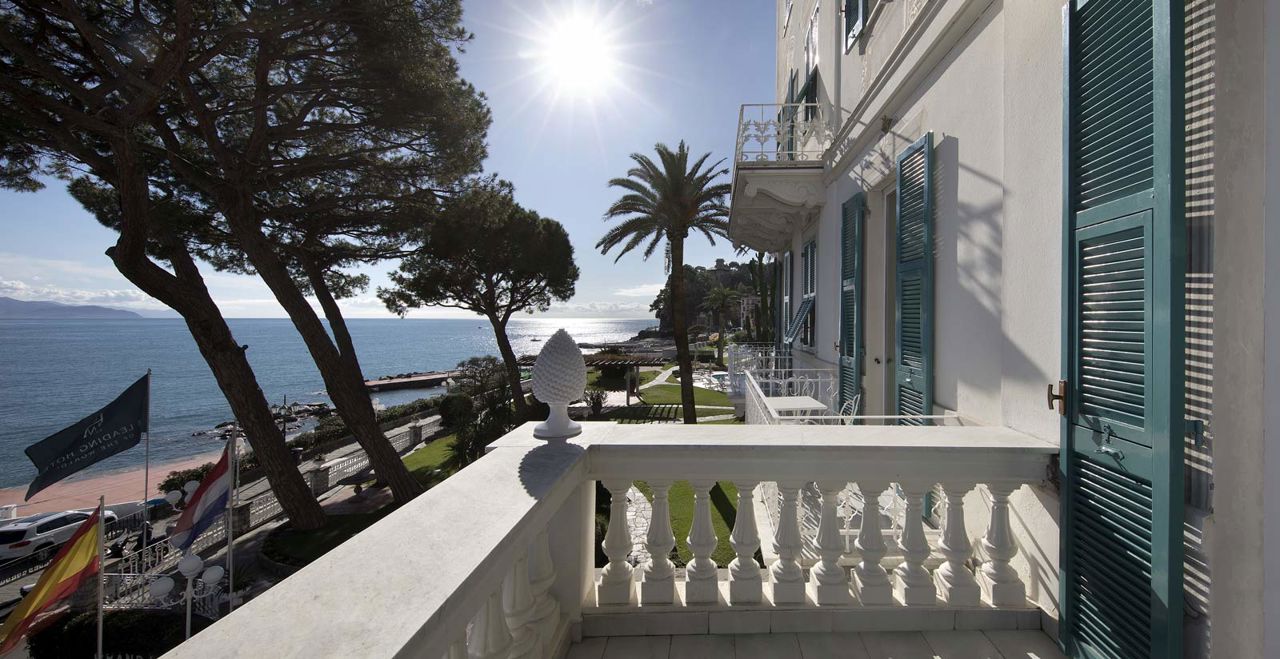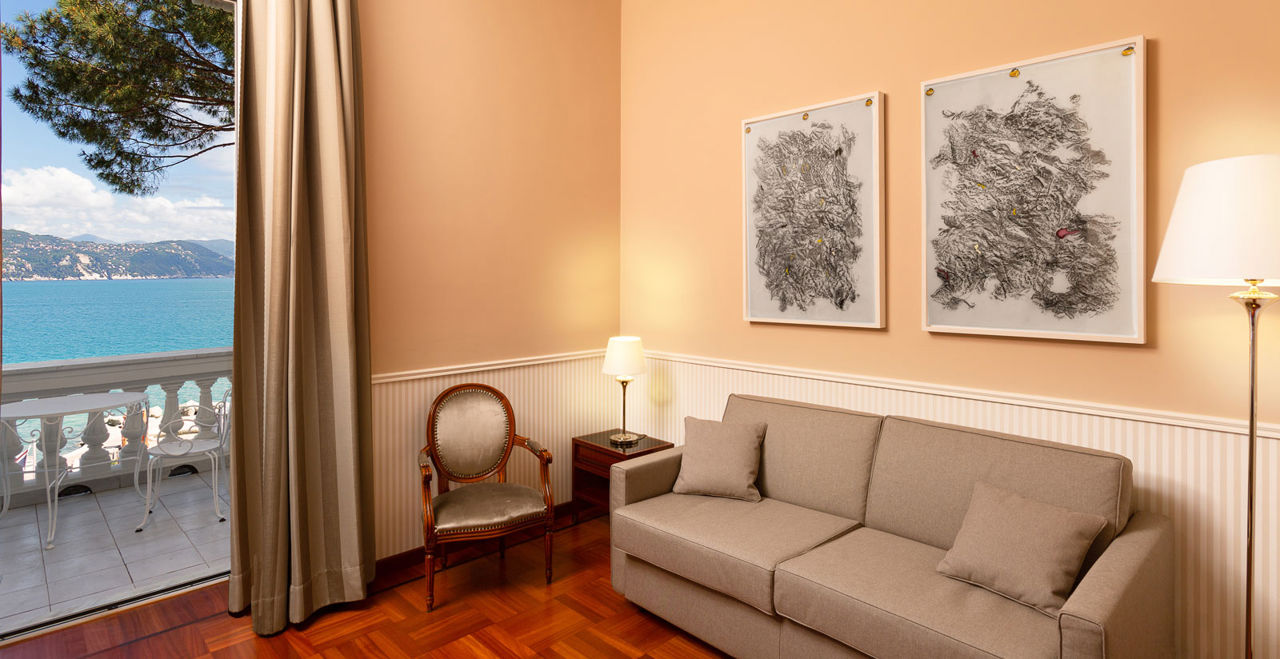 41 sqm
2 Persons
Sea View
Signature Portofino Suite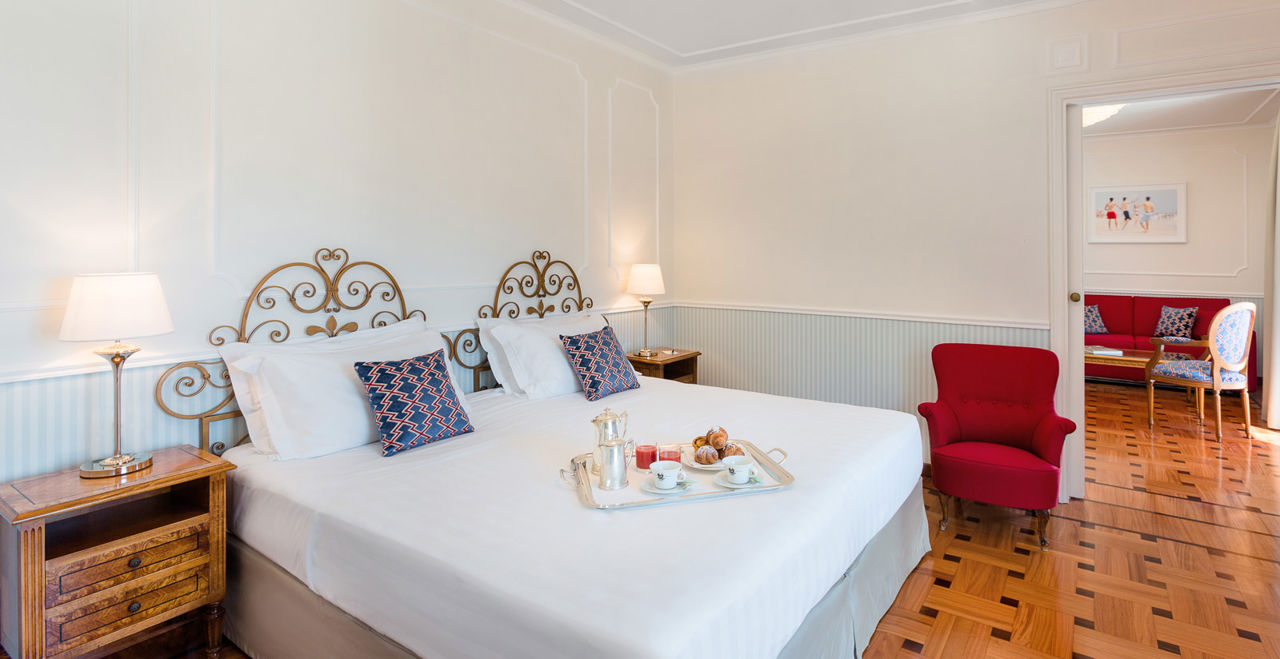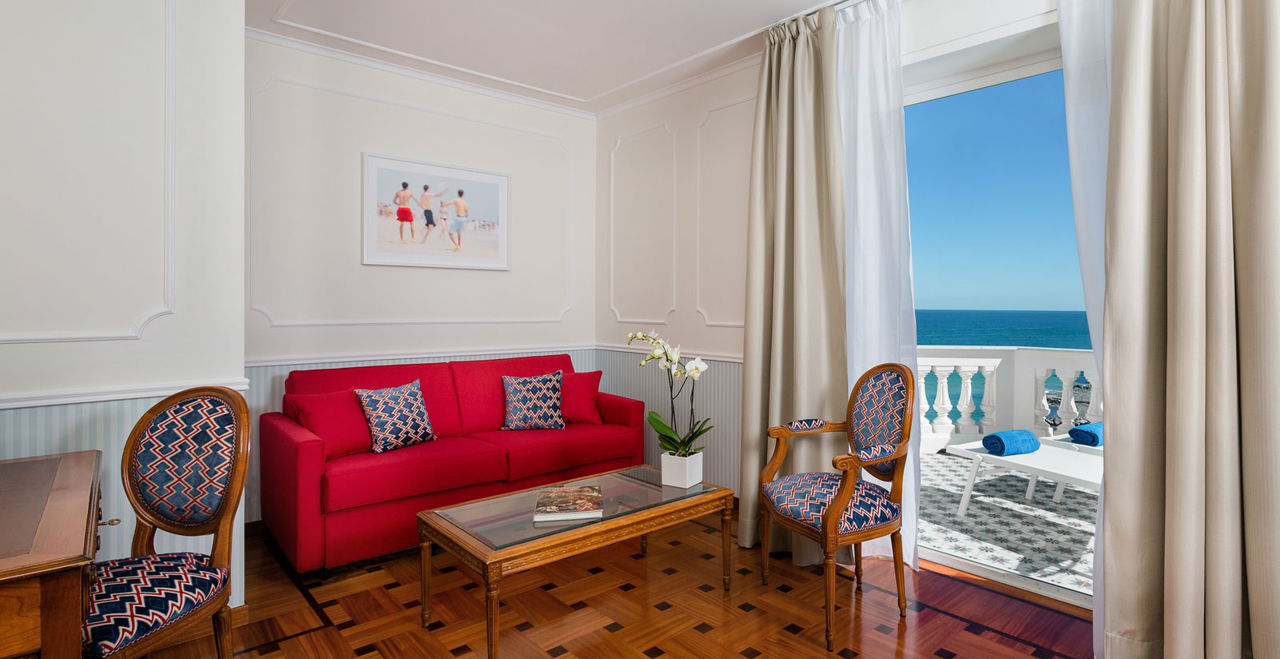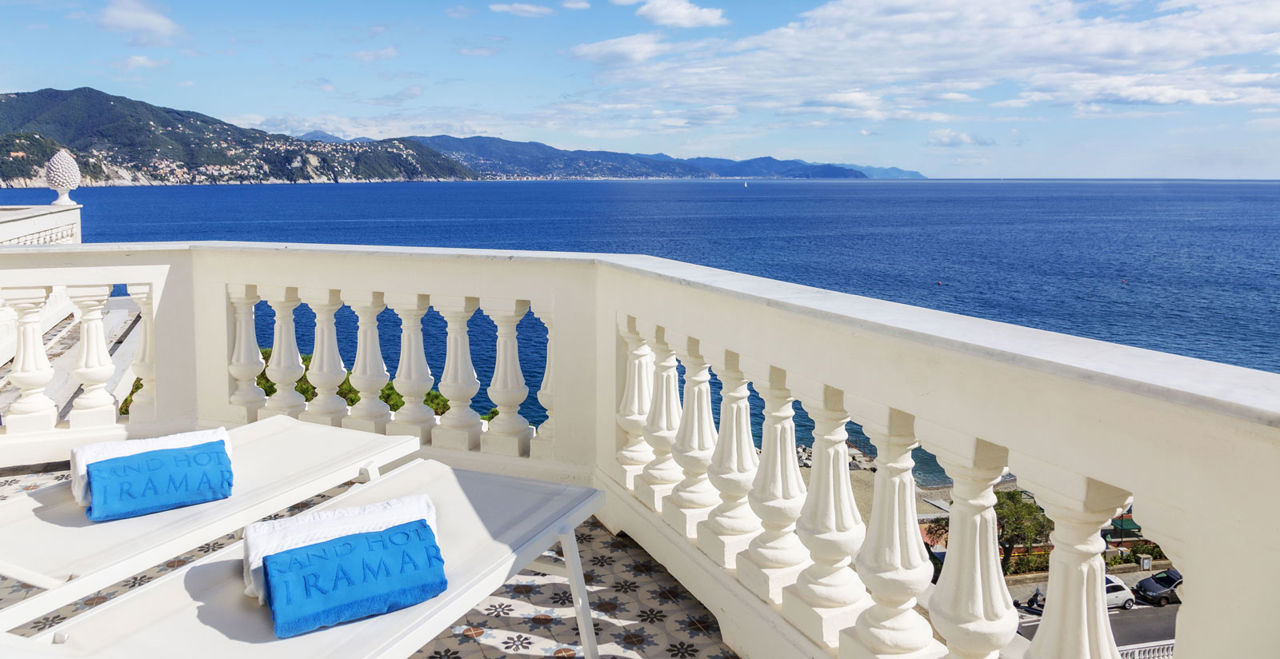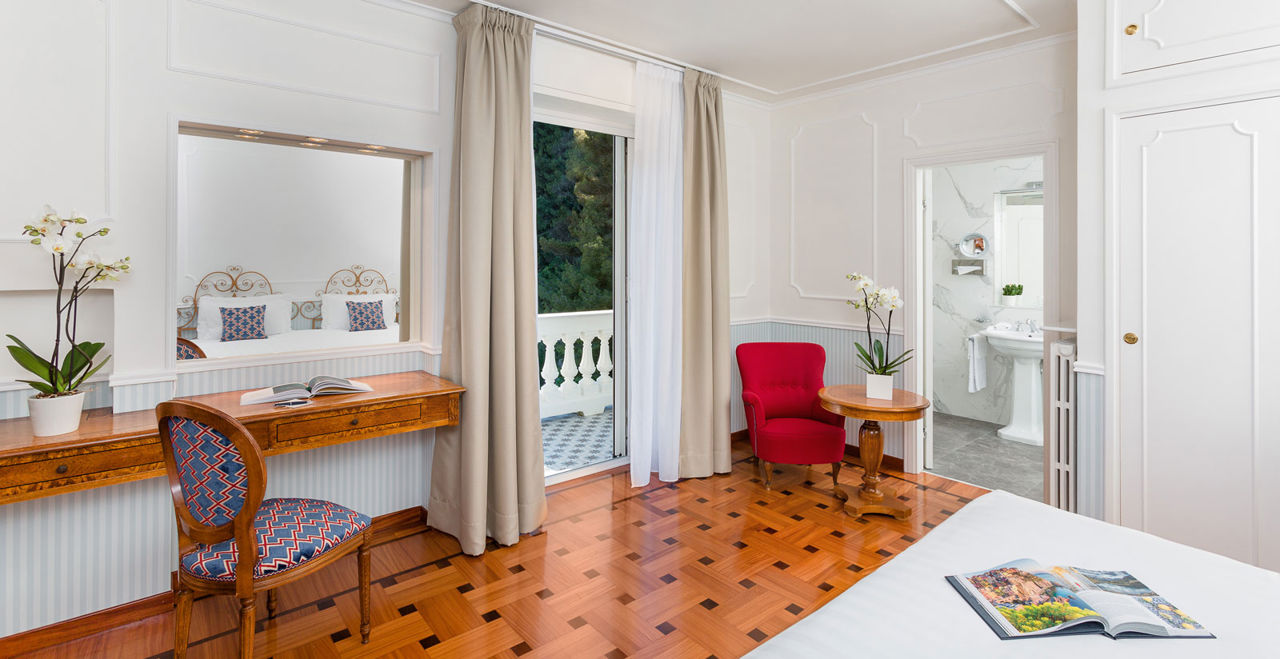 42 sqm
2 Persons
Sea View
Signature Tigullio Suite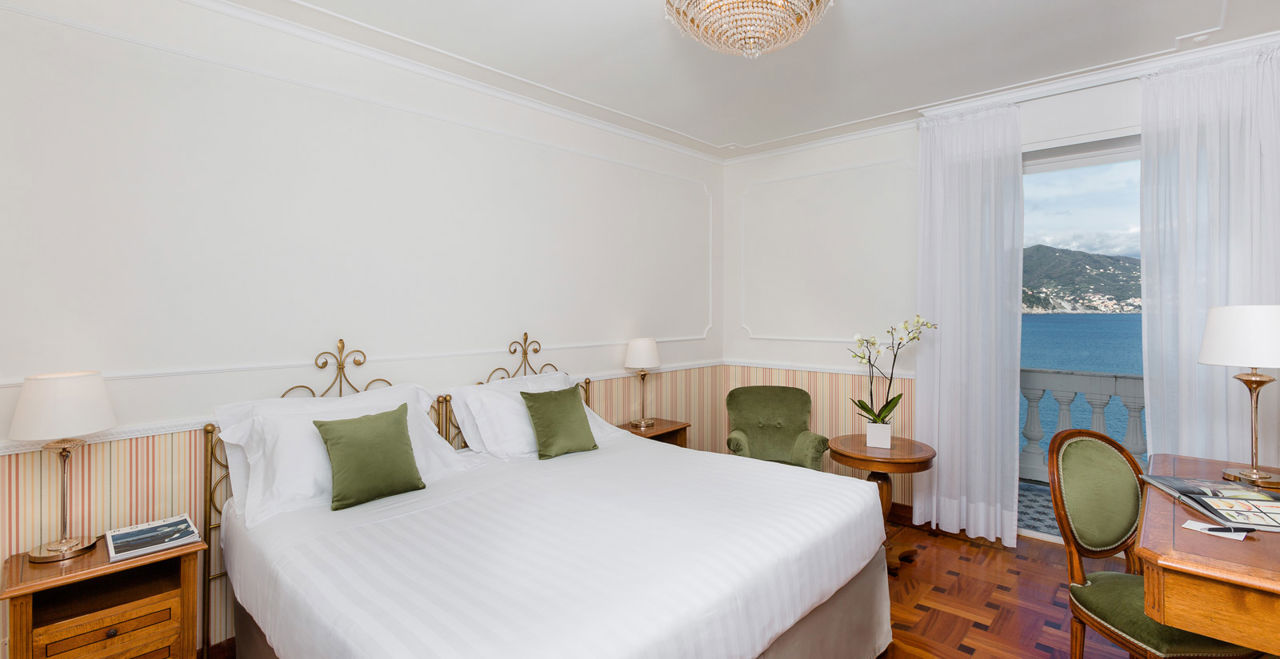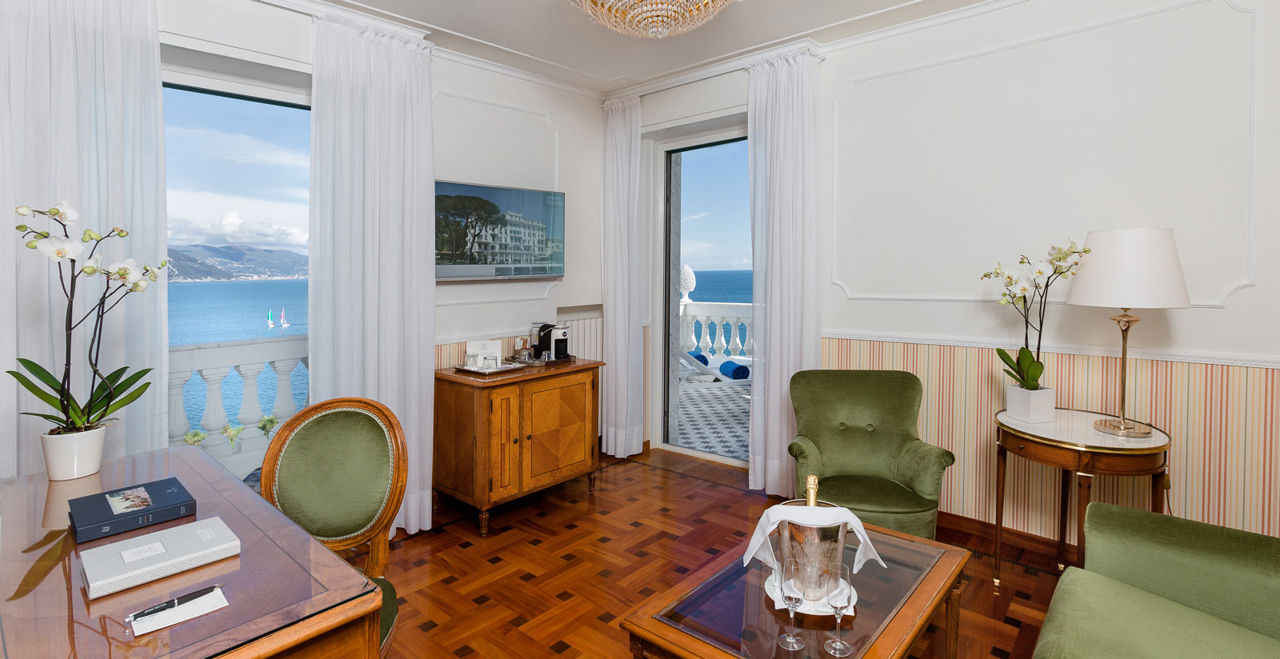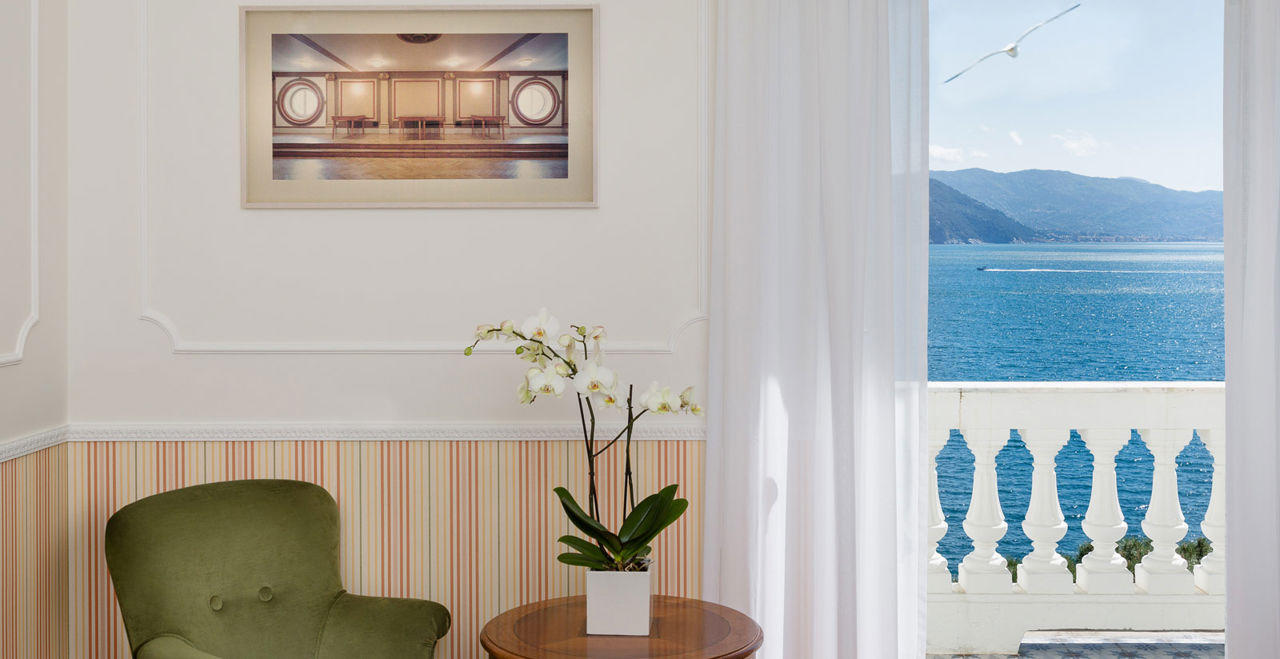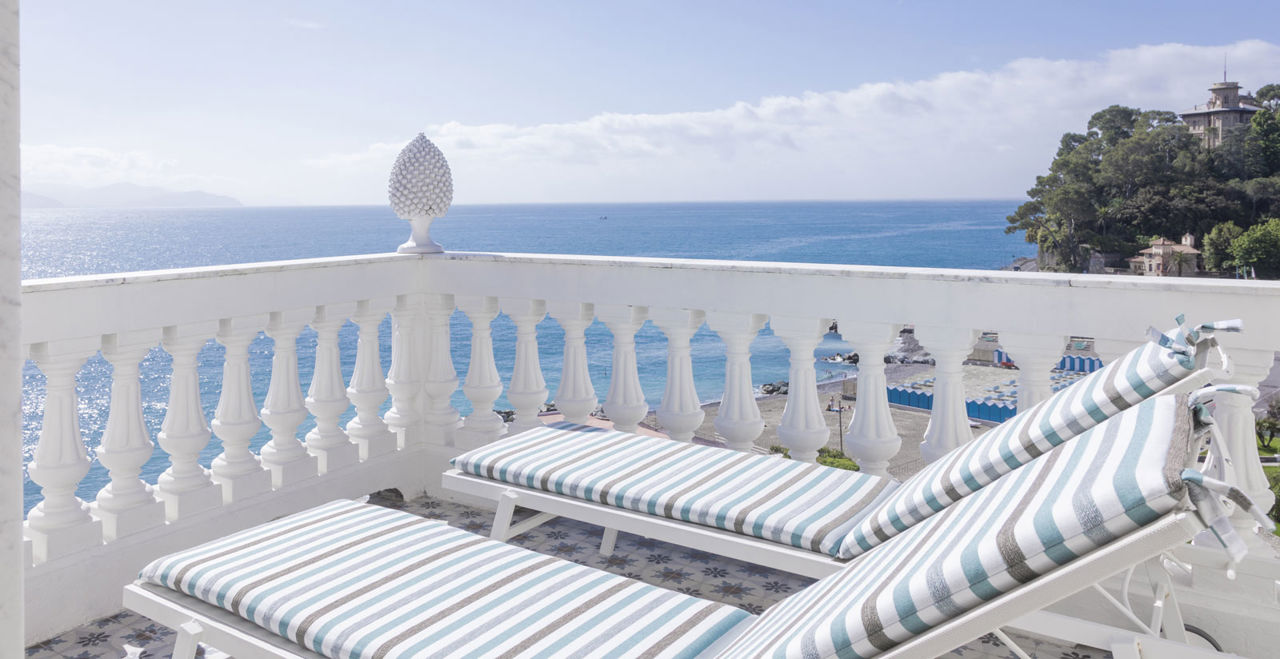 41 sqm
2 Persons
Sea View
Signature Santa Margherita Suite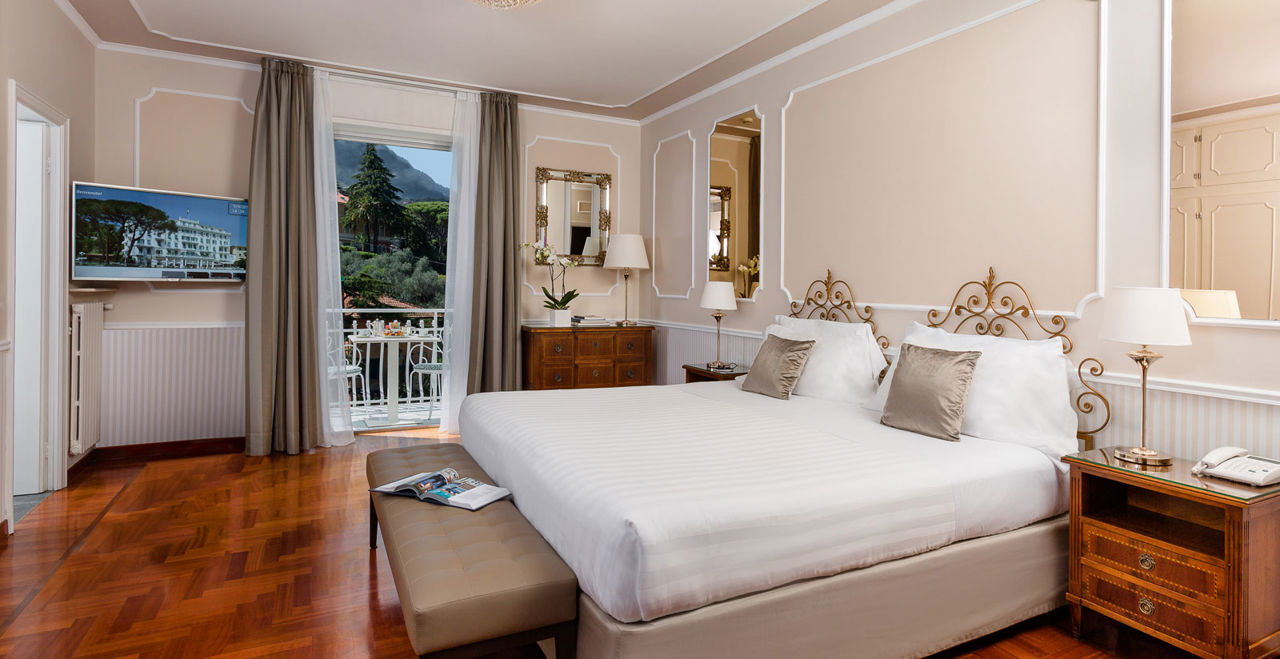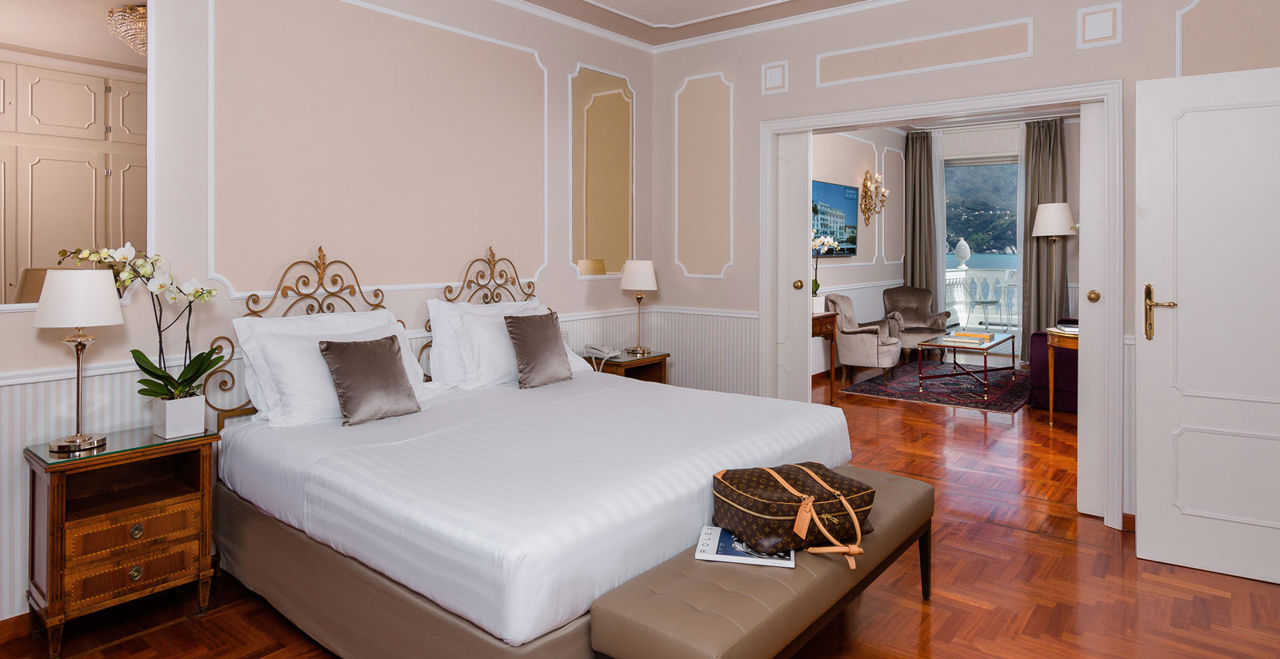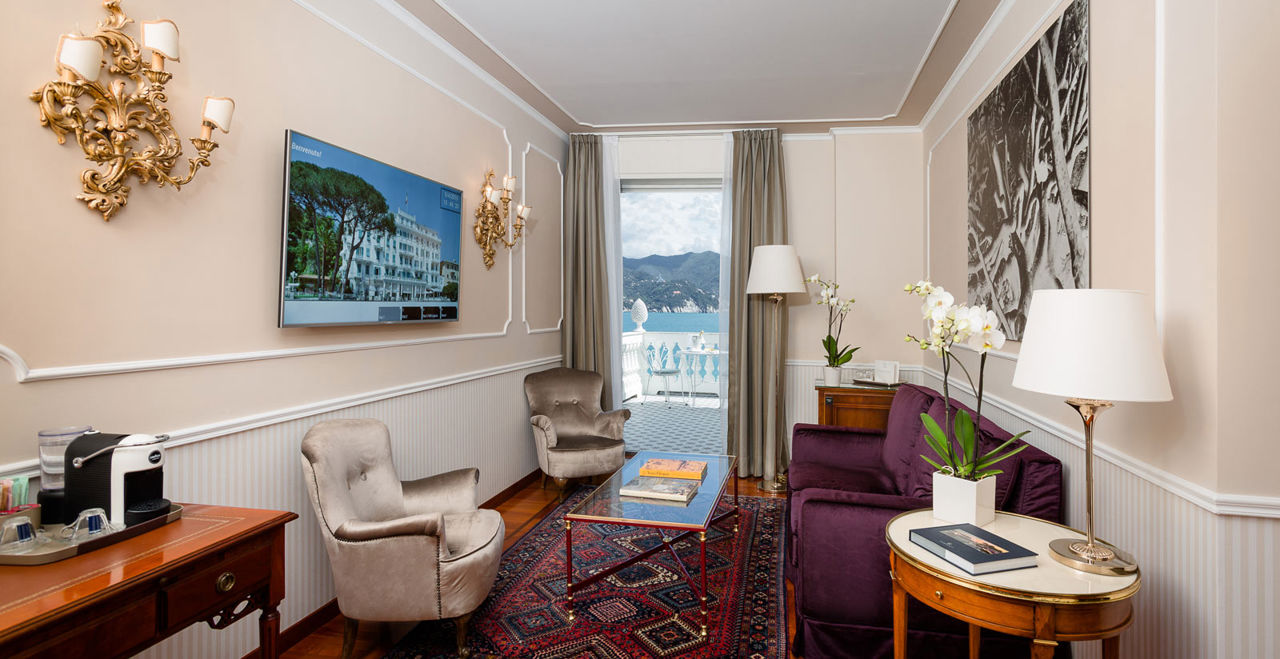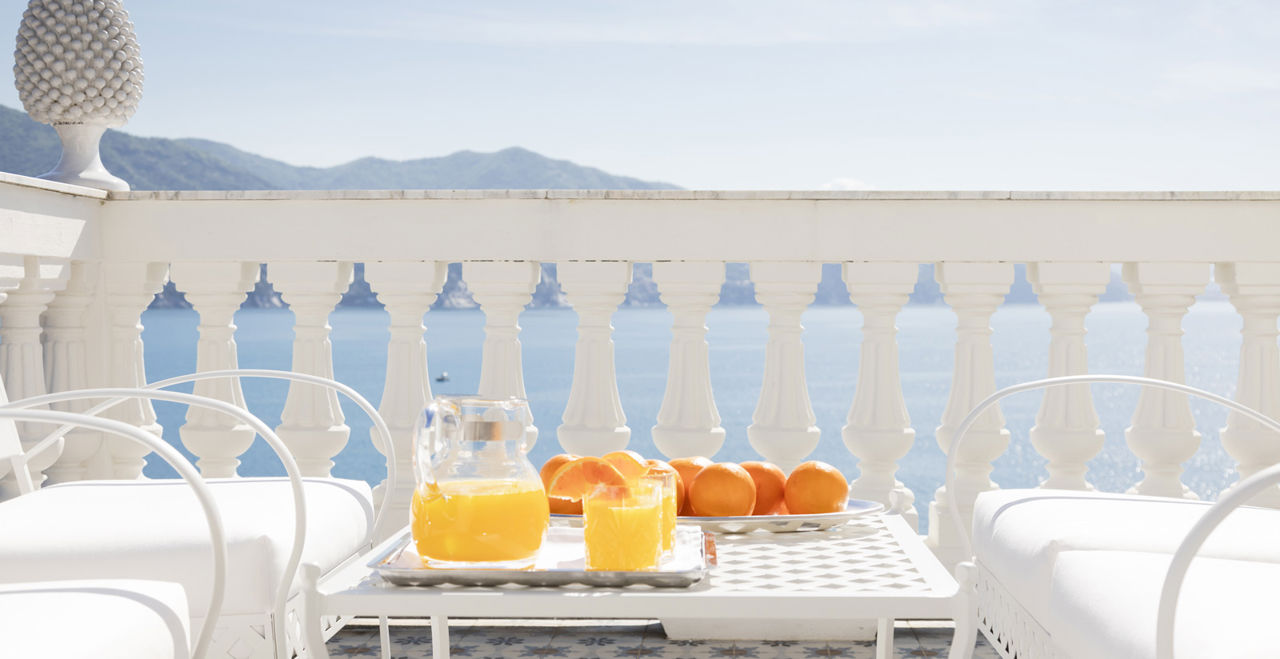 53 sqm
2 Persons
Sea View
Signature Miramare Suite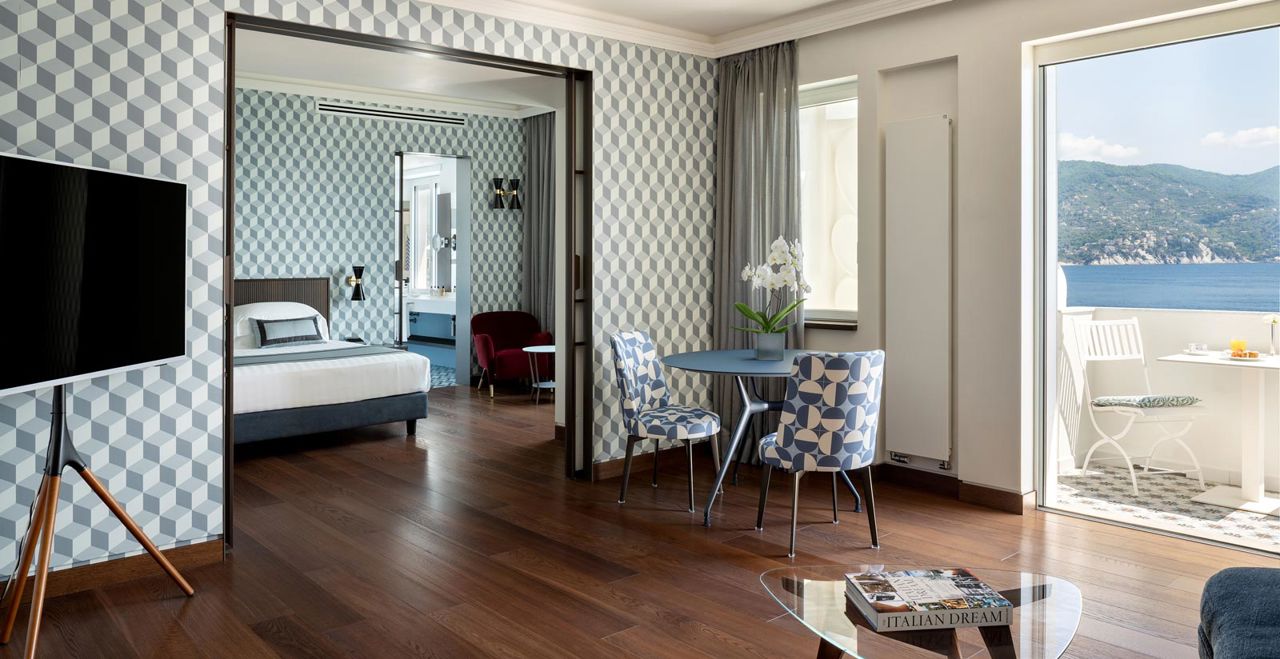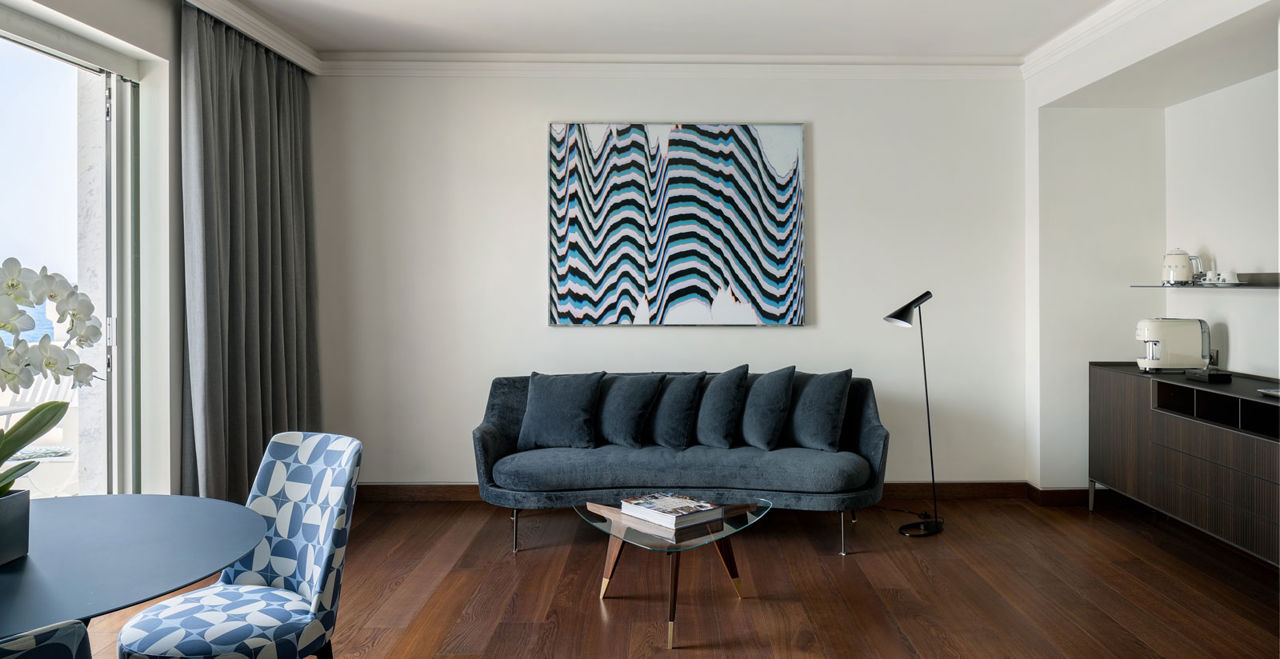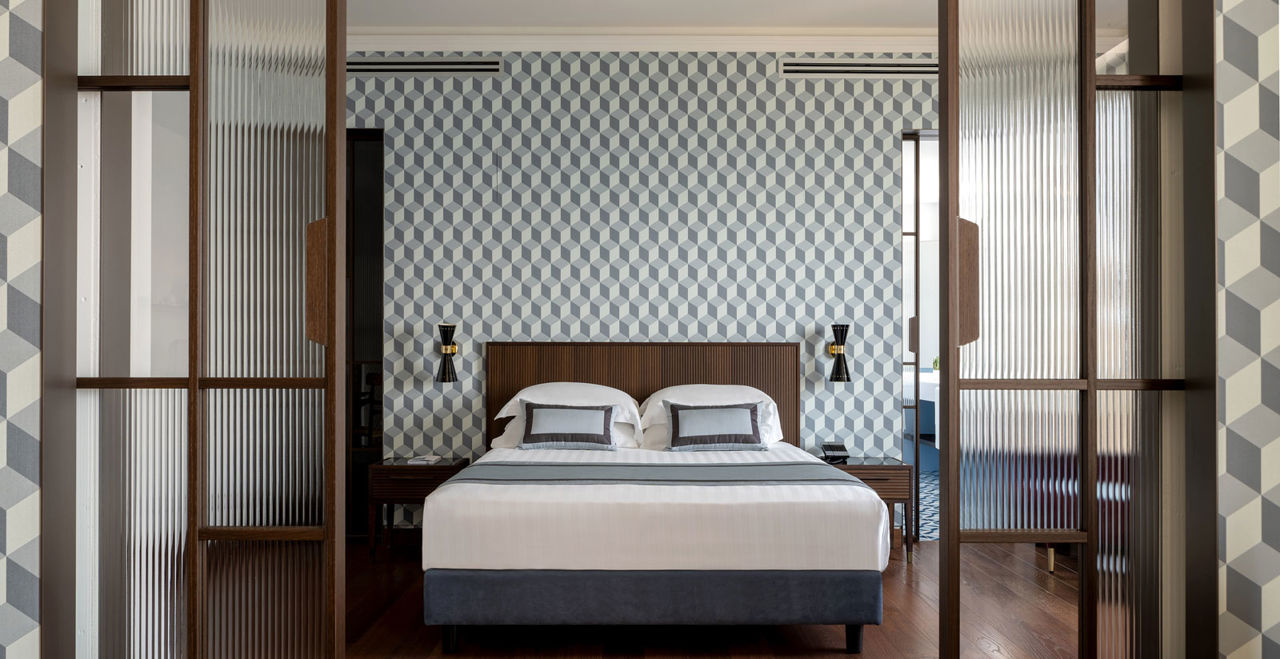 64 sqm
2 Persons
Sea View